9.3 m Roberts Cruising Sloop
Constructed for extended cruising in 1994 by the original owner and Australian Registered at the time.
This is a spacious, solid cruiser with a large volume interior and well fitted out for cruising.
Solid fibreglass
c-flex
construction with Beach timber decking and timber internal fit out.
Large forward double berth, character timber galley cabinetry and dining table, roomy cockpit with external cockpit table, rear bench seating.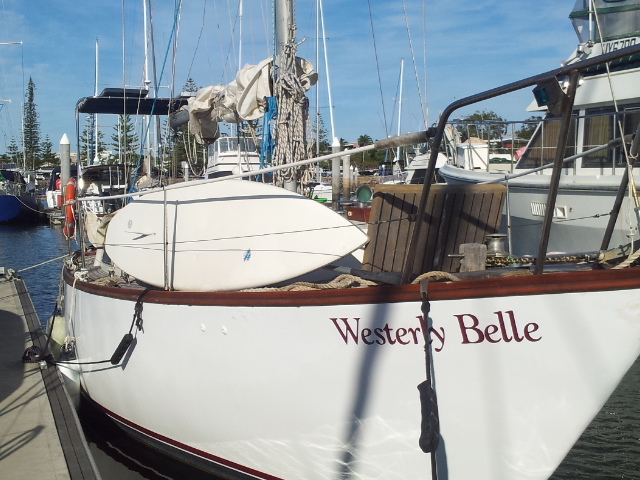 Length Overall 9.3m
Beam 3.1m
Draft 1.4m
Displacement ~4.4 tonne
Ballast ~1.8 tonne
Sail Area ~38.4 m2
Headroom 1.88m
Seaworthy design with high stability and comfort ratio.
D/L Ratio 304, >200 indicates good cruising stability.
Comfort Ratio 24.1, >20 indicates high comfort (ie smooth motion).
Design is an extended Roberts 29
resulting in a "
a pleasant, safe, family yacht that is easy to sail and suitable for overnight trips or for crossing oceans. It is a conservative, safe design for cruising in comfort.
"
Queensland Registration:
JV903Q June 2019
Original
Australian Registration
: 859387
Comprehensive Insurance Youi Policy Number: OA16895062
Fully encapsulated integrated lead keel.
Skeg hung rudder.
Anti fouled Nov 2016.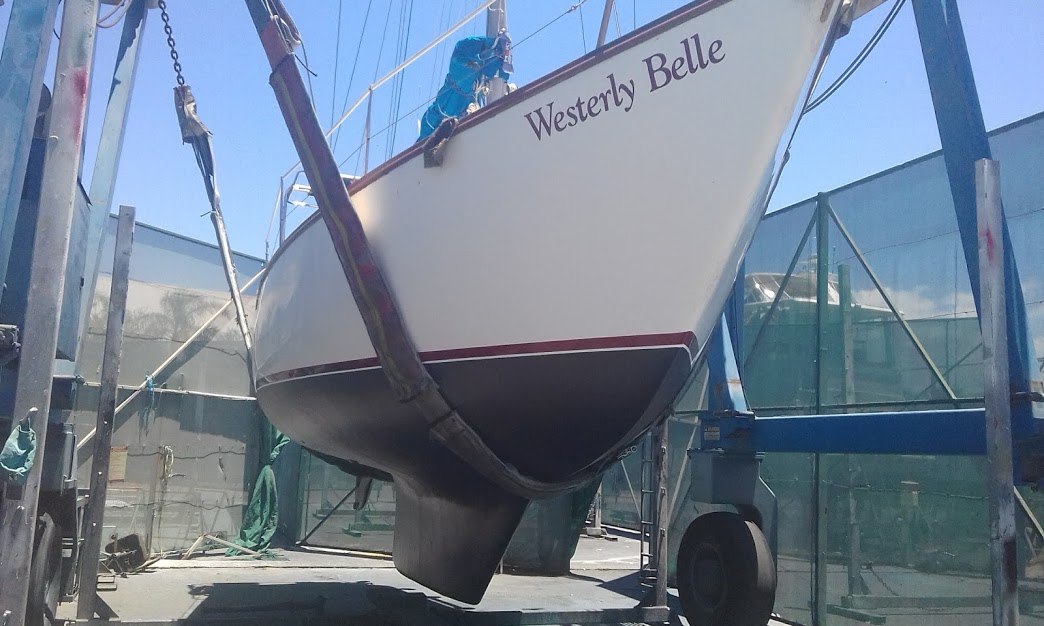 Masthead sloop rig.
Battened Mail Sail with lazy jacks - condition ok.
Hanked Genoa - condition ok.
Hanked Jib - condition ok.
Storm Jib - hardly used.
Aluminium mast and boom, Stainless steel rigging.
4 Deck winches
2 Mast winches
Tiller steering with tiller extension and auto helm.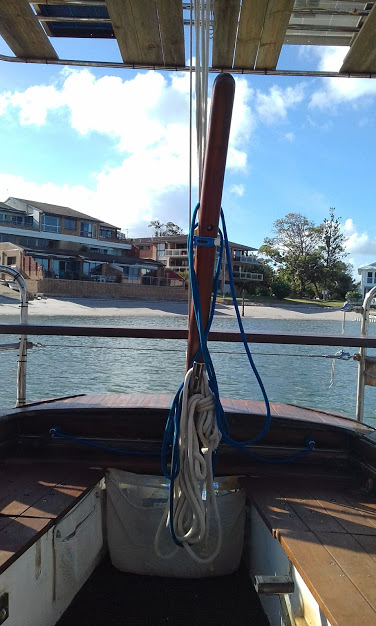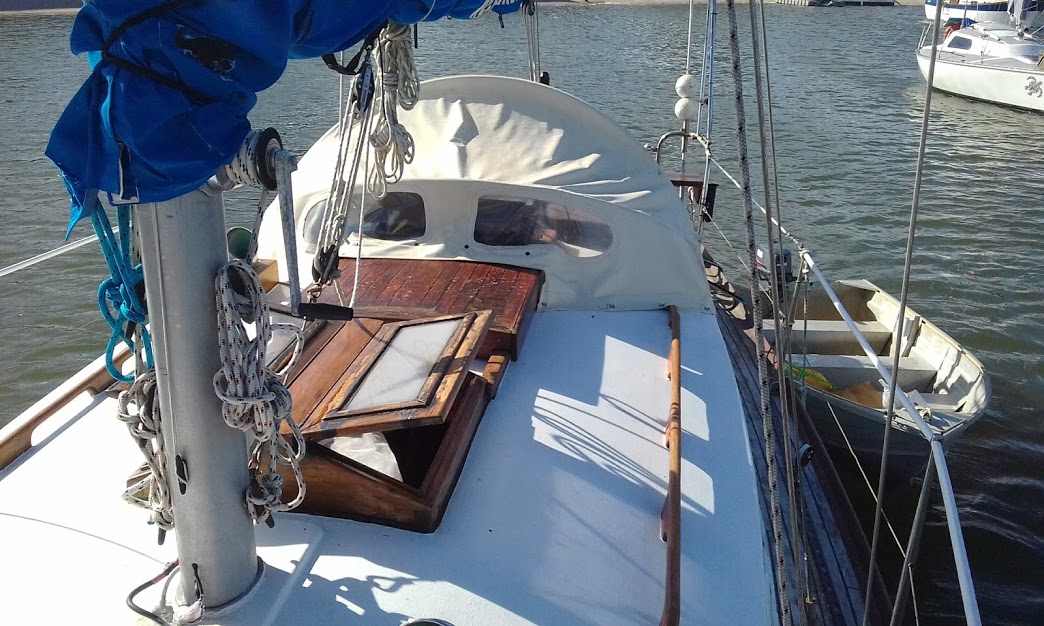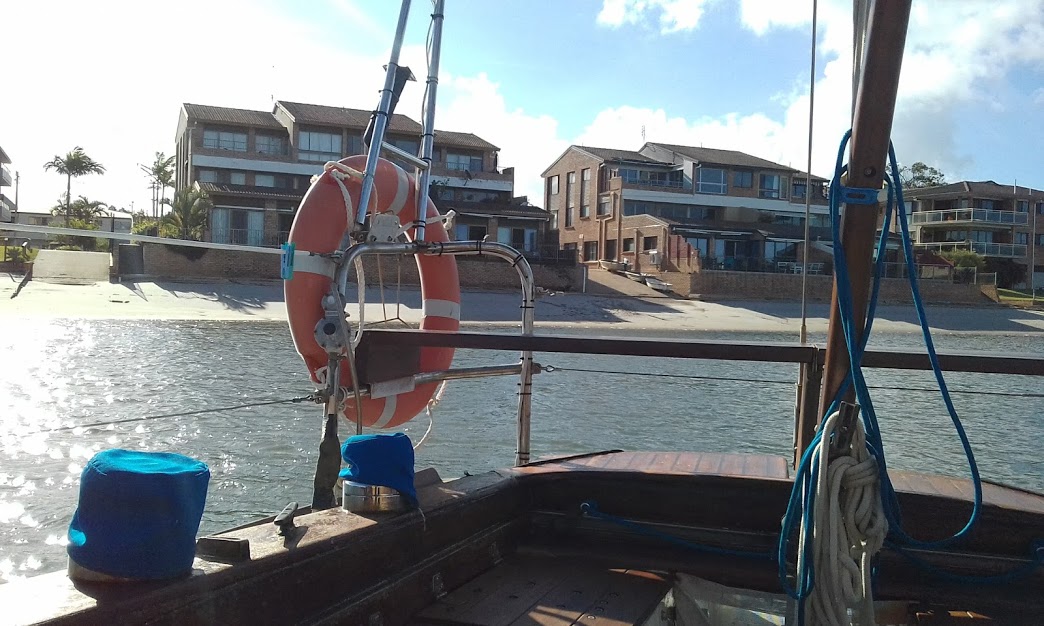 27 hp Yanmar 2007 3 cylinder 3YM30 Diesel current hours ~650h.
Hull speed ~6.6 knots, Cruising speed ~5 knots @ ~2.5 litres per hour.
Roomy engine compartment with easy access from front and top.
2 independent fuel systems providing reliability and redundancy
Fuel ~120 litres in 2 x 60 litre aluminium tanks.
10 litre Steel header tank, 2 secondary and 1 primary fuel filters.
3 fixed blade brass propeller.
Water ~120 litres in 2 x 60 litre fibreglass tanks.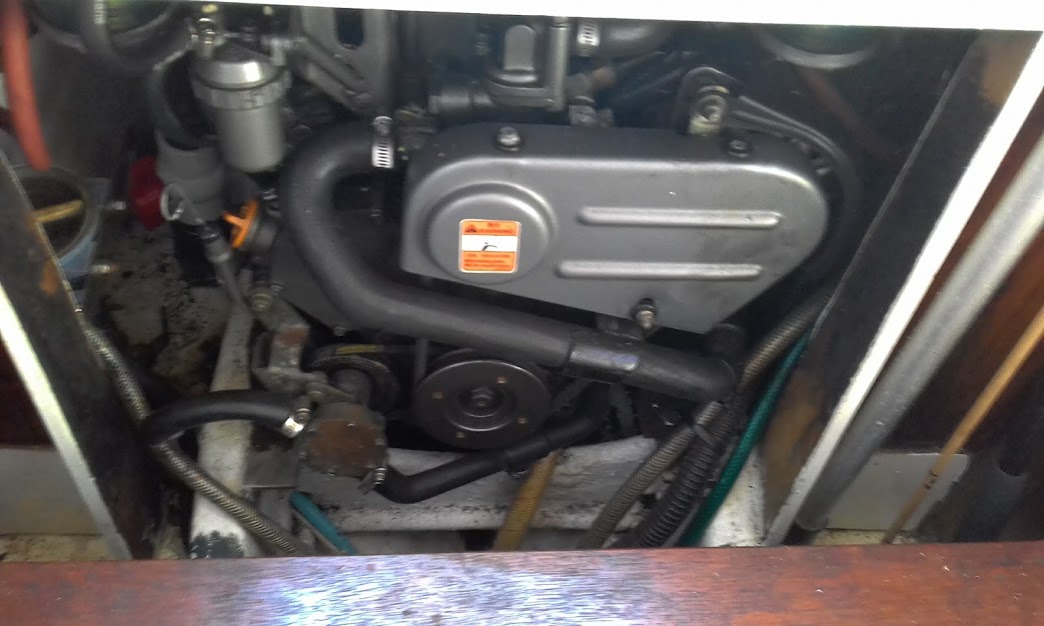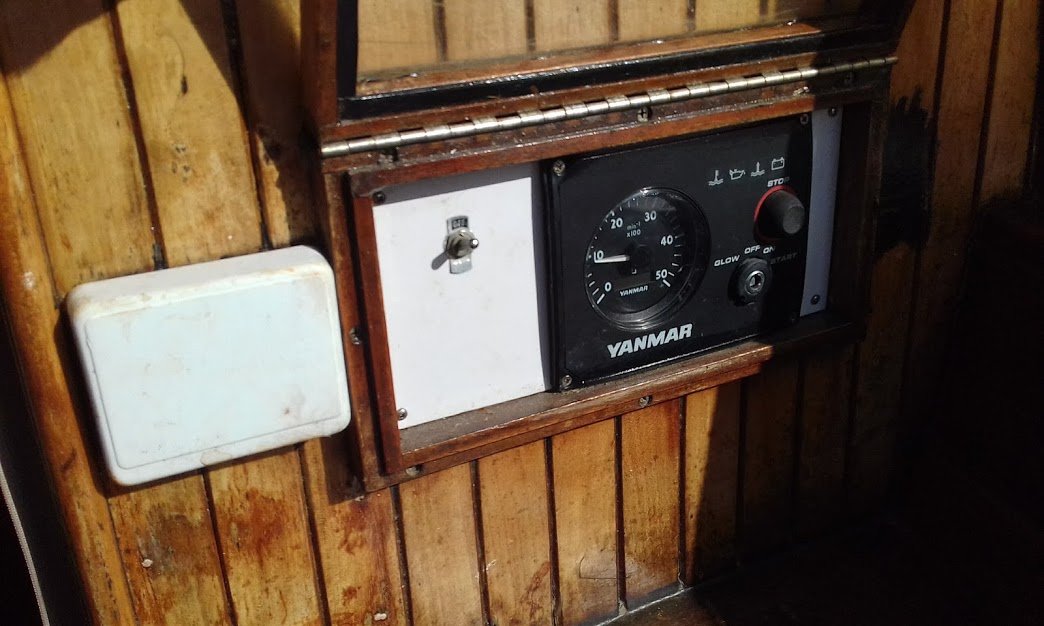 16kg plough anchor with ~ 50 metres of galvanised chain.
Nilsson, single direction, 12 volt anchor winch with deck foot switch.
Twin bow anchor rollers.
Solid forward anchor hatch.
Large double berth forward with big ventilation hatch.
Dining table folds to 2nd double.
2 quarter berths aft.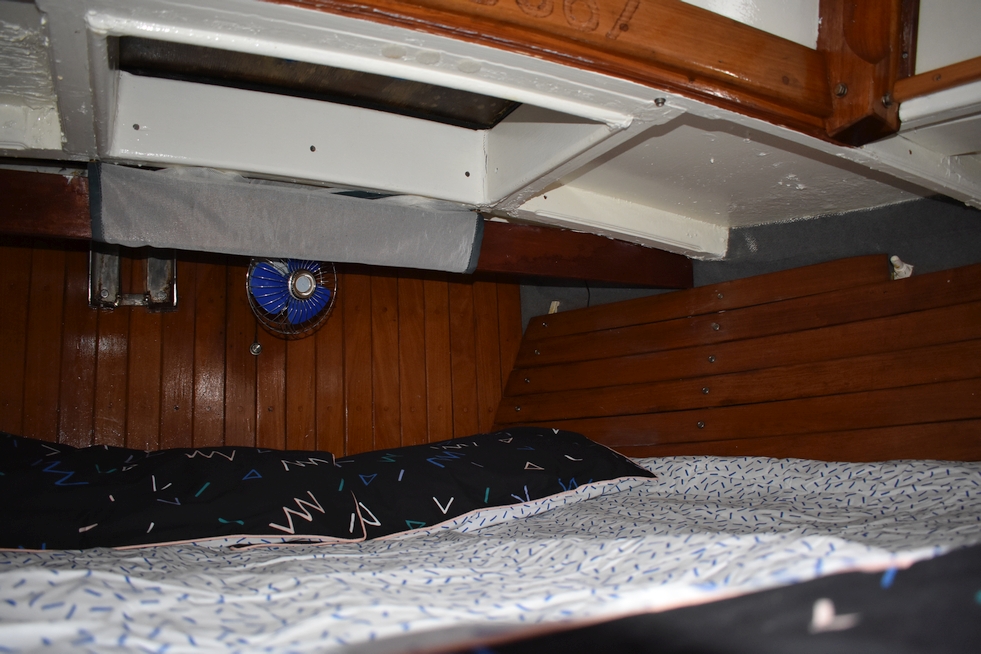 TMC electric head with gravity dump holding tank ~60 litres.
Shower gravity feed or external pressure with 12 volt electric submersible sump pump.
Timber vanity cabinet and mirror.
Hanging and shelved Lockers.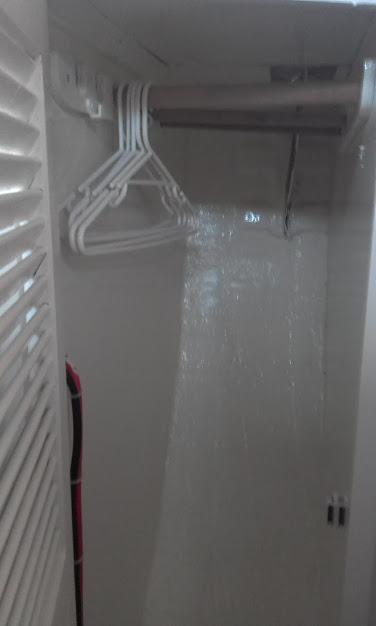 Galley with good bench space and storage.
Twin burner gas gimbled stove. Gas piping to stern.
~60 litre 12 volt Danfoss Fridge / Freezer.
Stainless Steel Sink with water pressure pump.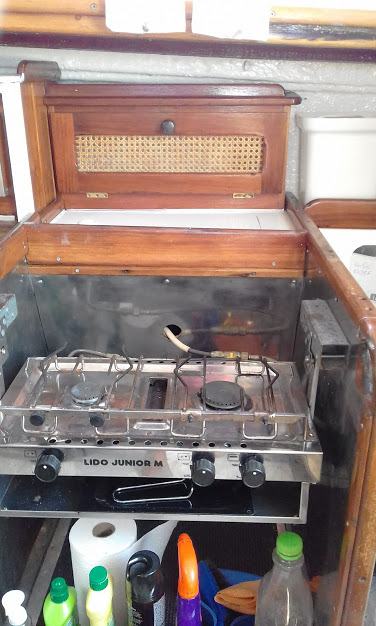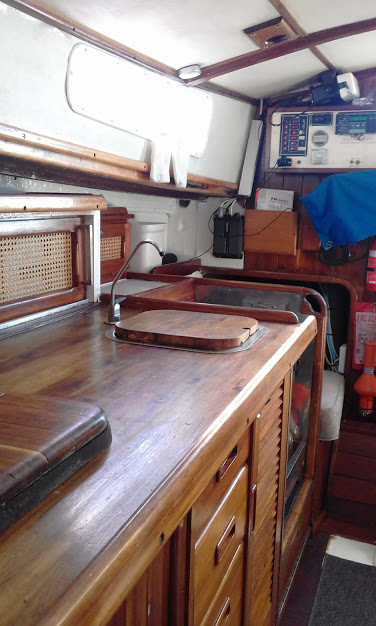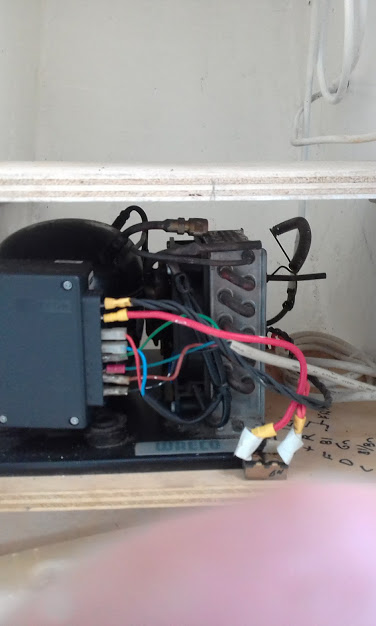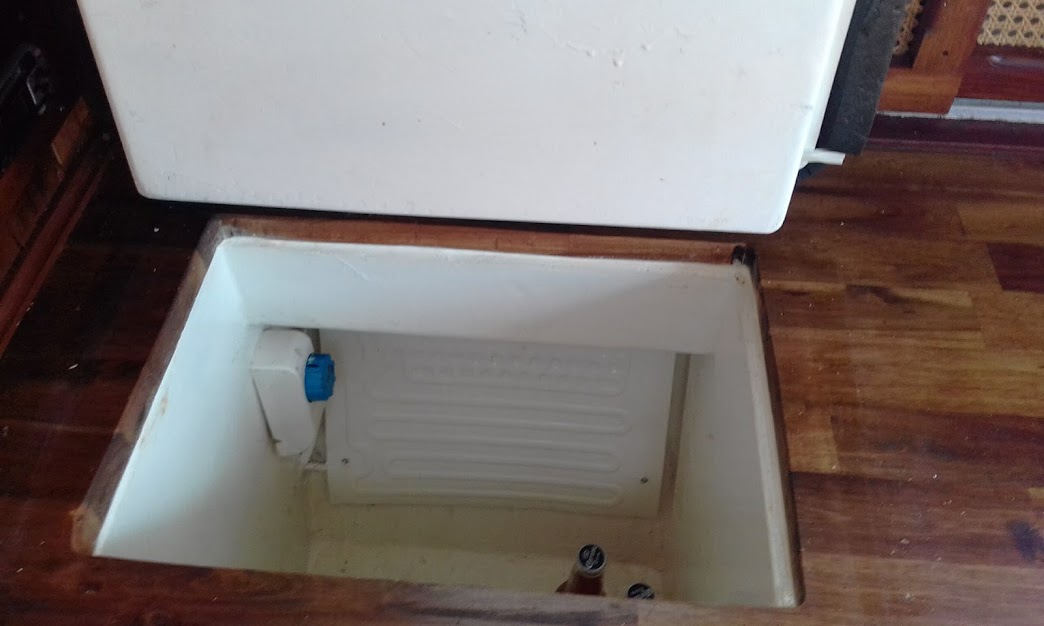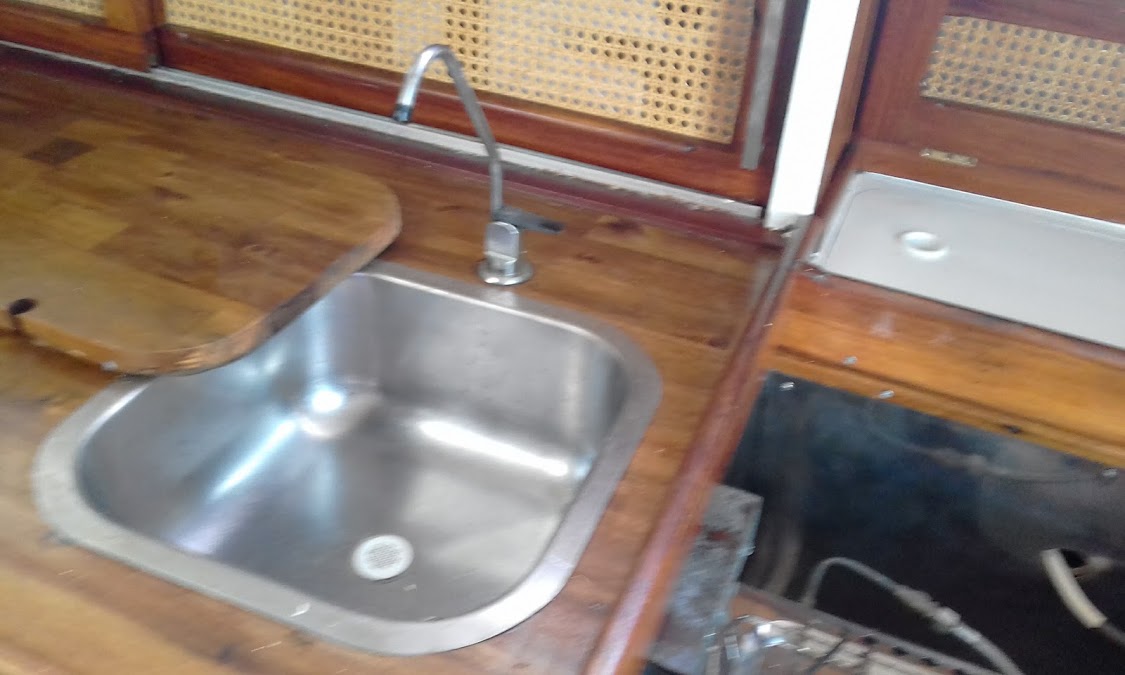 Full dining with extendable table.
Upholstered lounge with cushions.
Convertible to a double berth.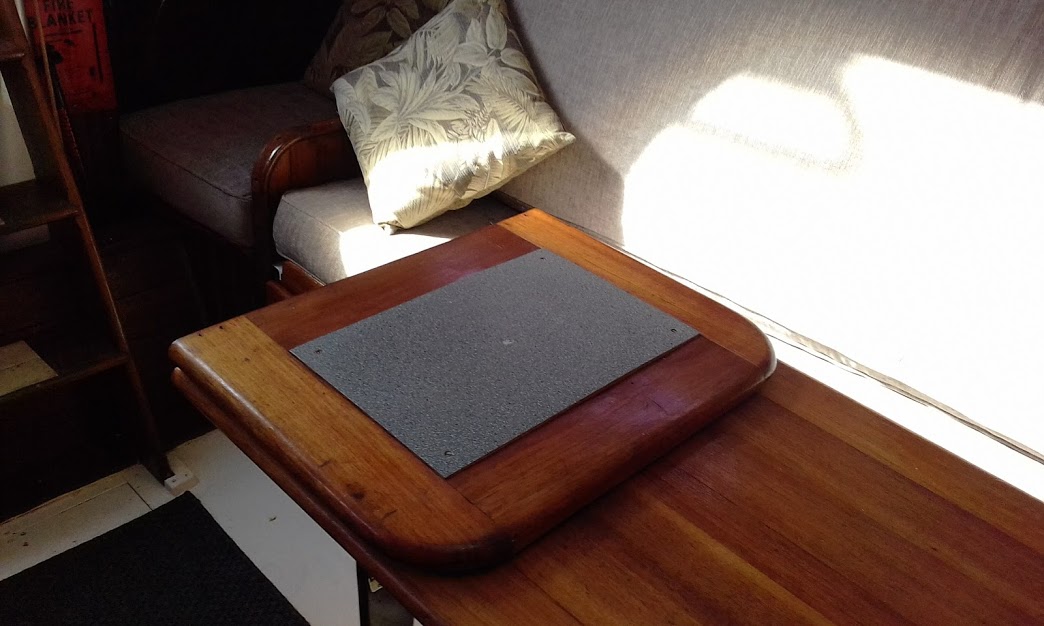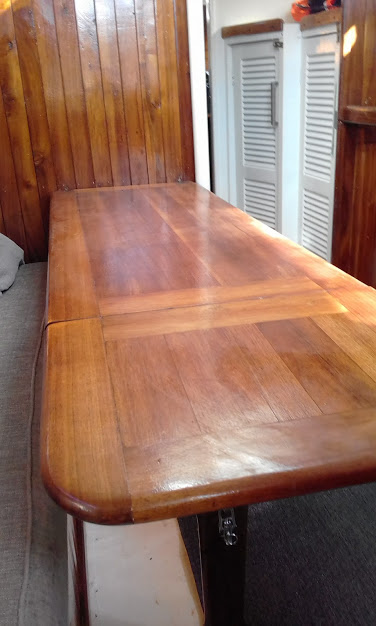 Large volume storage throughout.
Good ventilation and light.
2 Dorade box vents, skylight, forward hatch, side lights and opening ports throughout.
Led lights, 12v and battery.
Full insect screening on ports, skylight, hatch and entrance.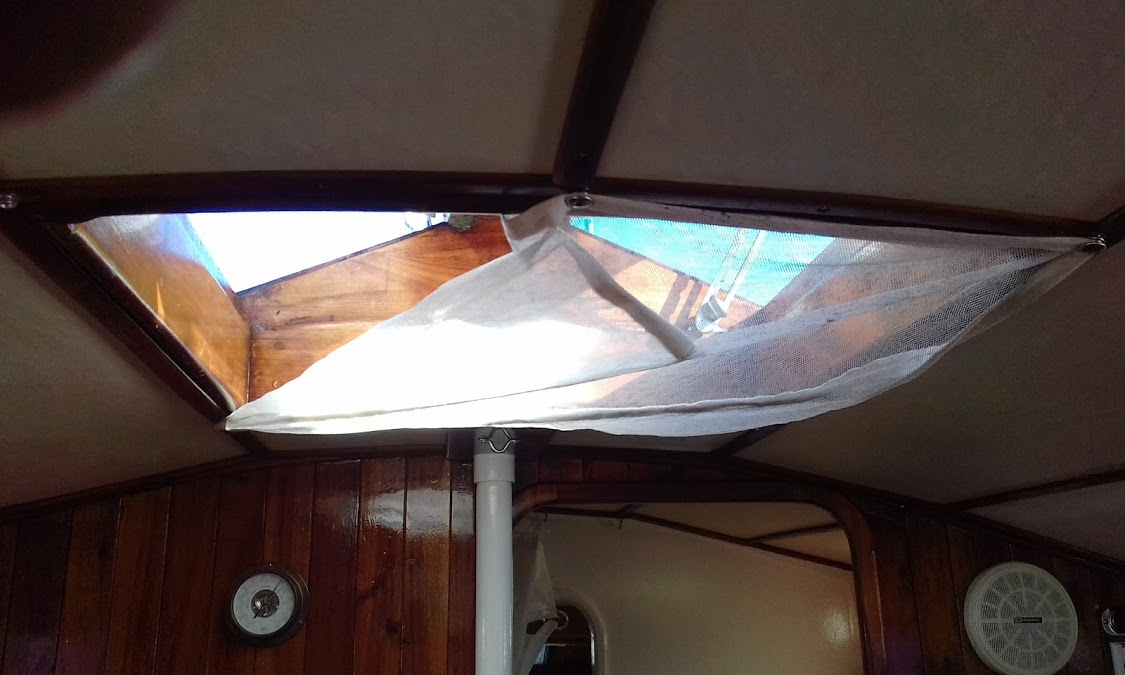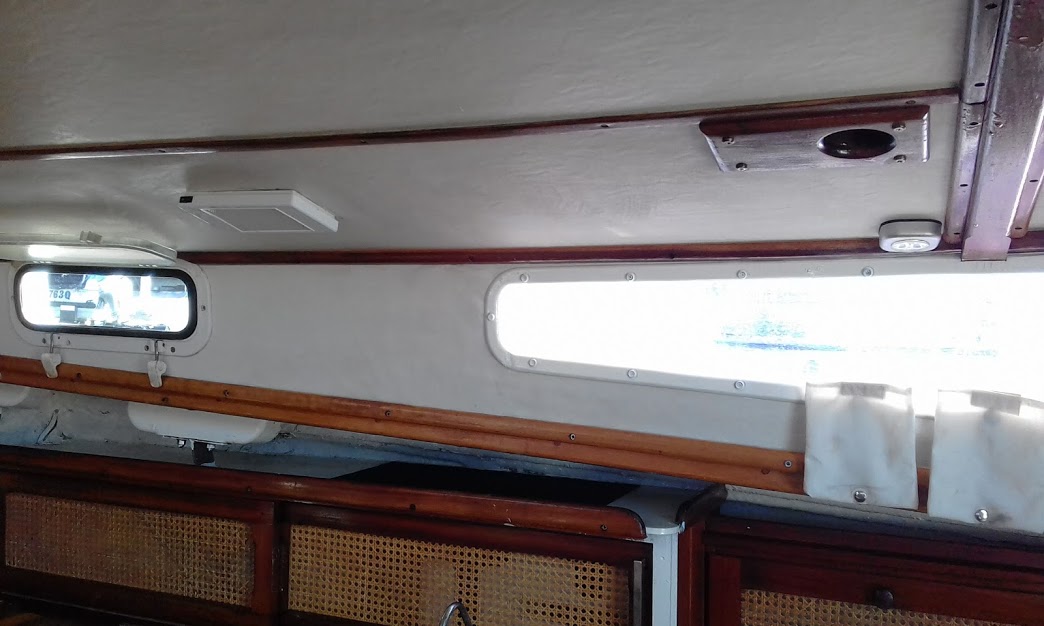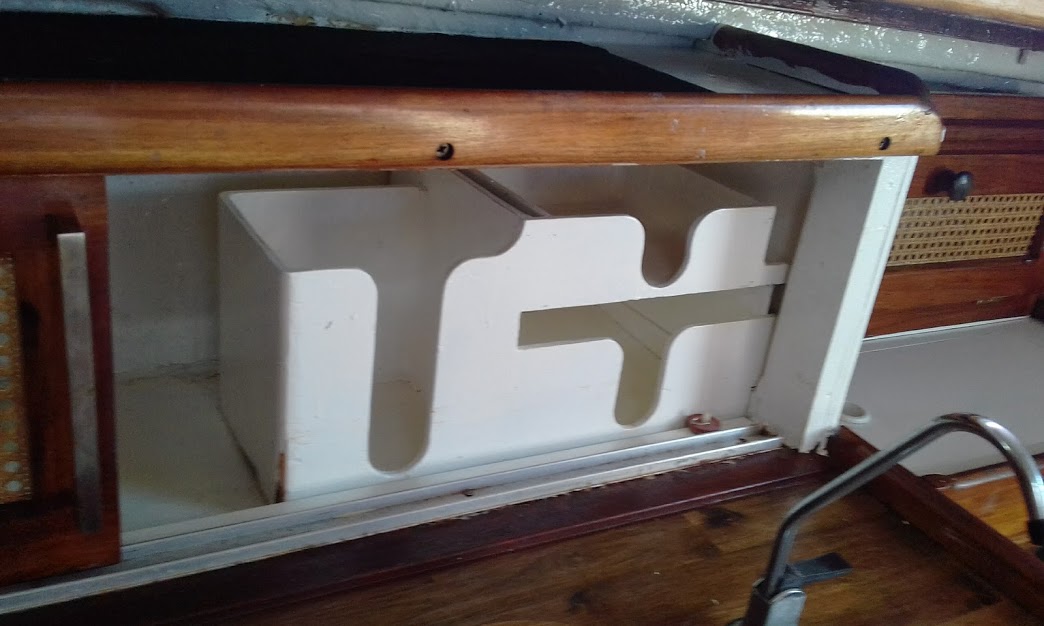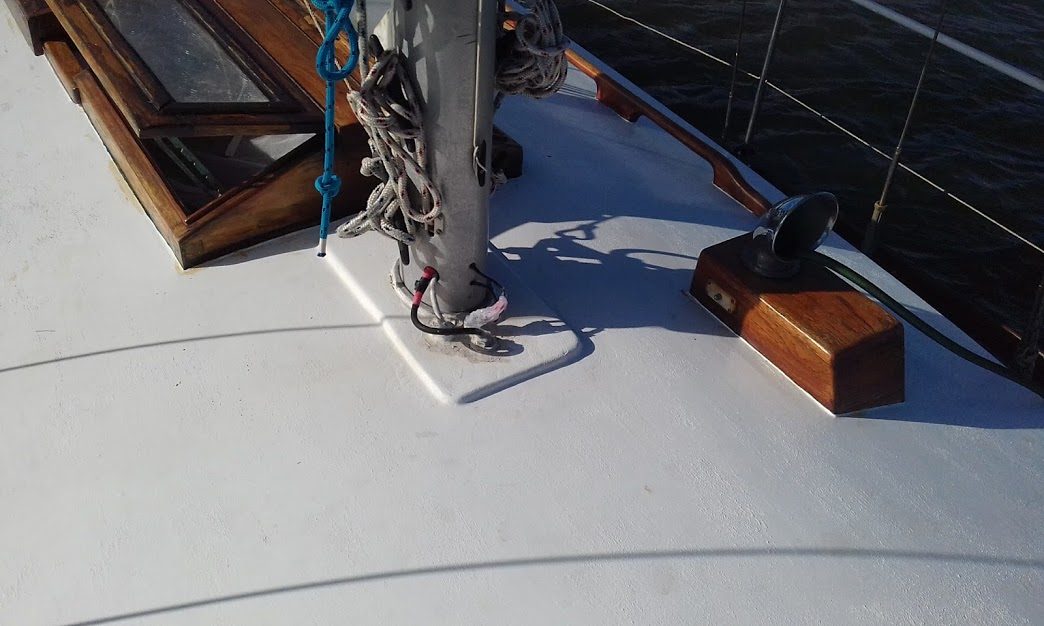 Spacious cockpit with dodger.
Timber bench seating.
Free standing cockpit table.
Raised stern bench seating.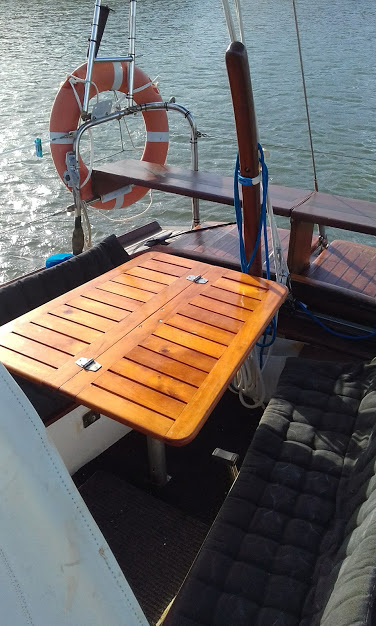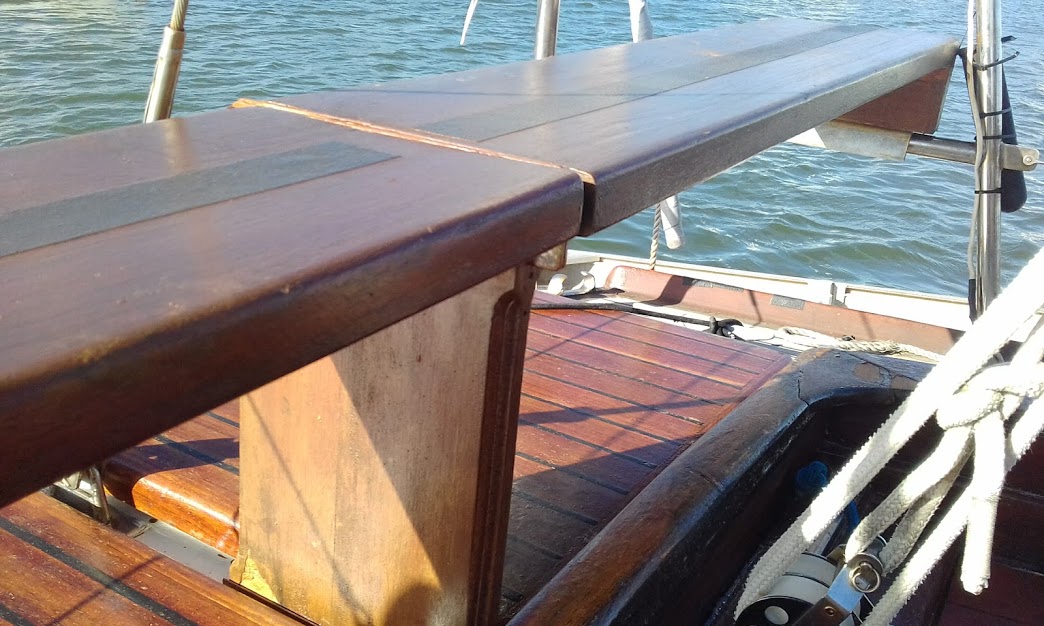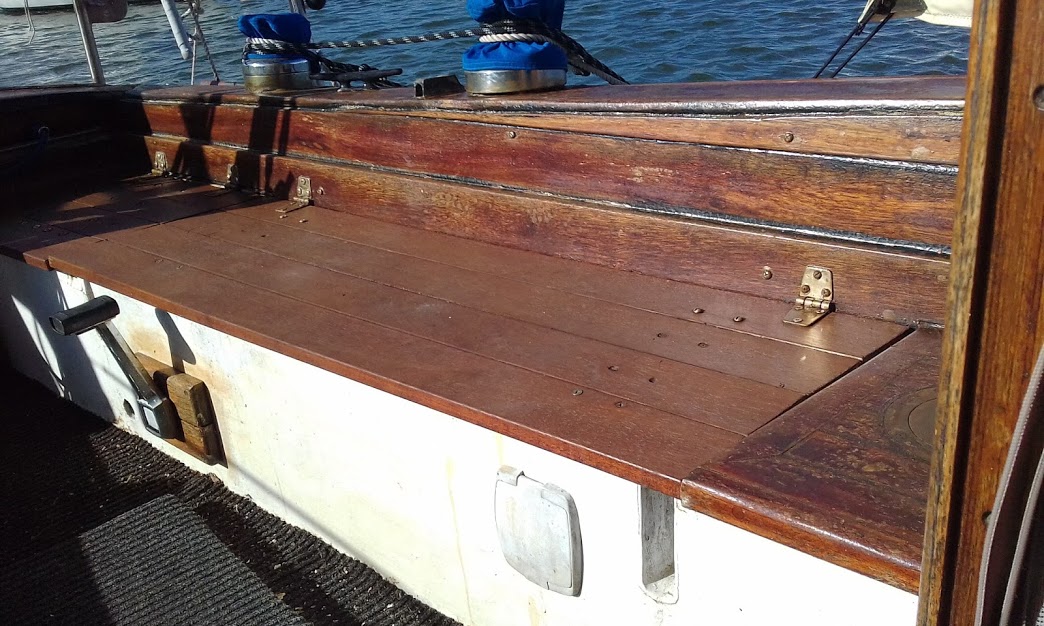 Custom made Boom Tent.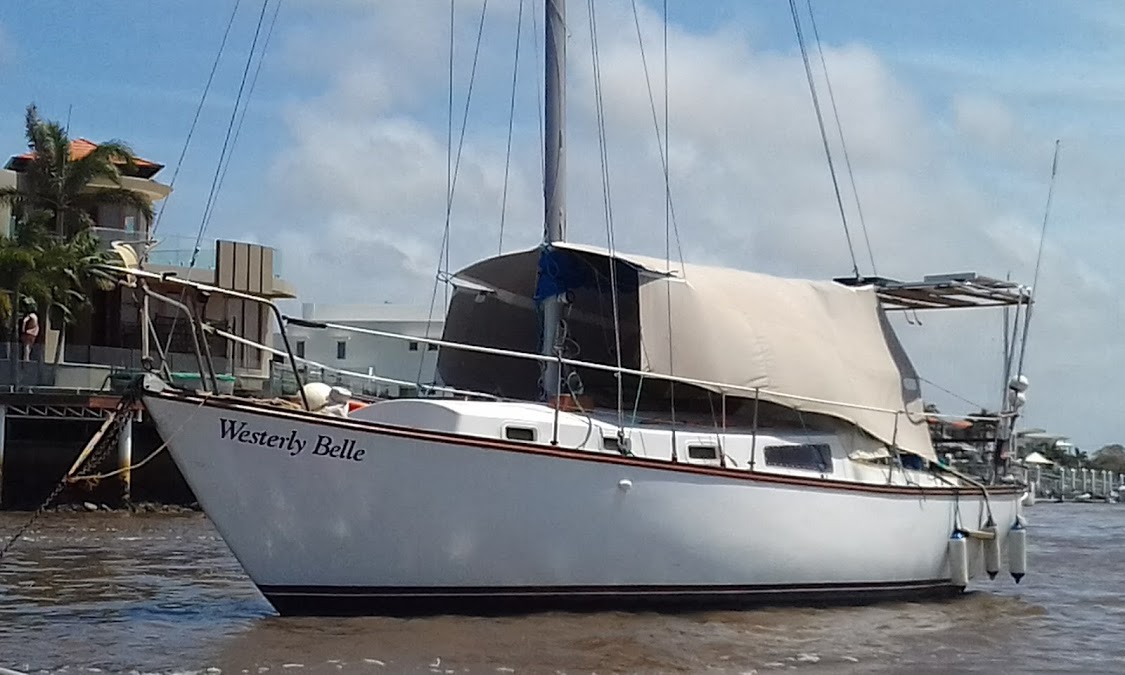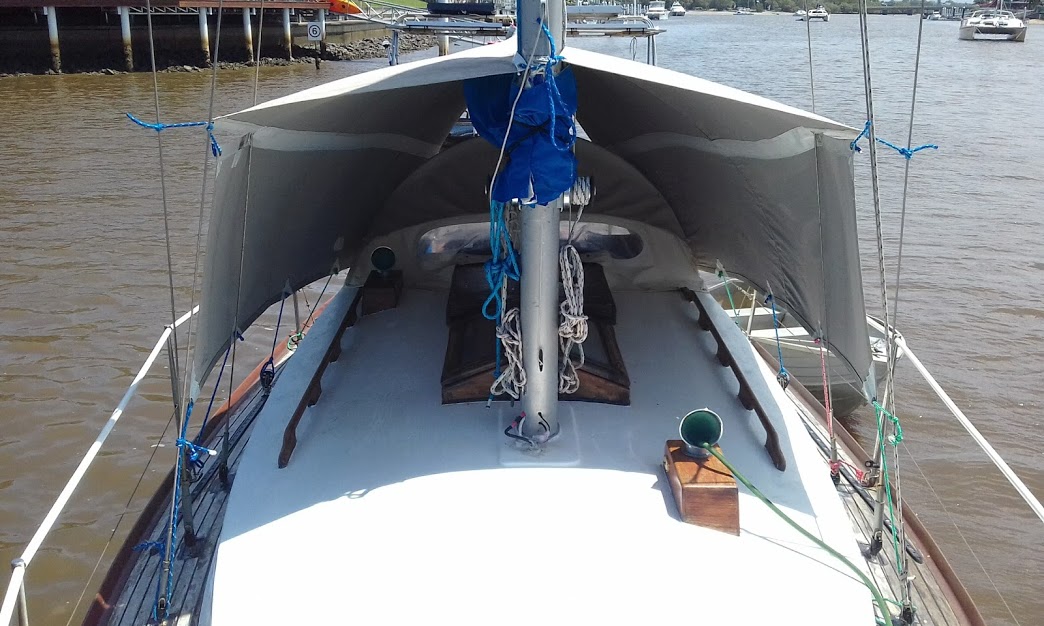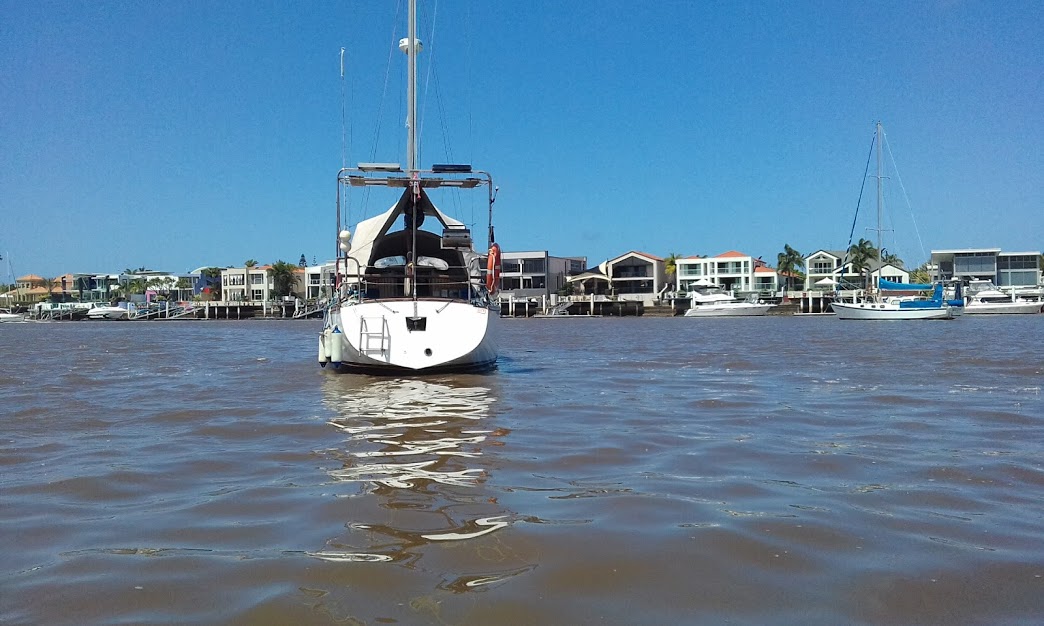 160 watt Solar Panels with solar regulator.
55 amp alternator.
120ah House and CCA 720 Start Batteries.
Navman 7110 VHF radio
Lowrange Global map 7200c GPS/Plotter
24 mile radar integrated with plotter
Sunto bulkhead mounted helm compass with back light
Depth Sounder
Auto helm
Pioneer stereo
Multiple 12v outlets
Removable chart table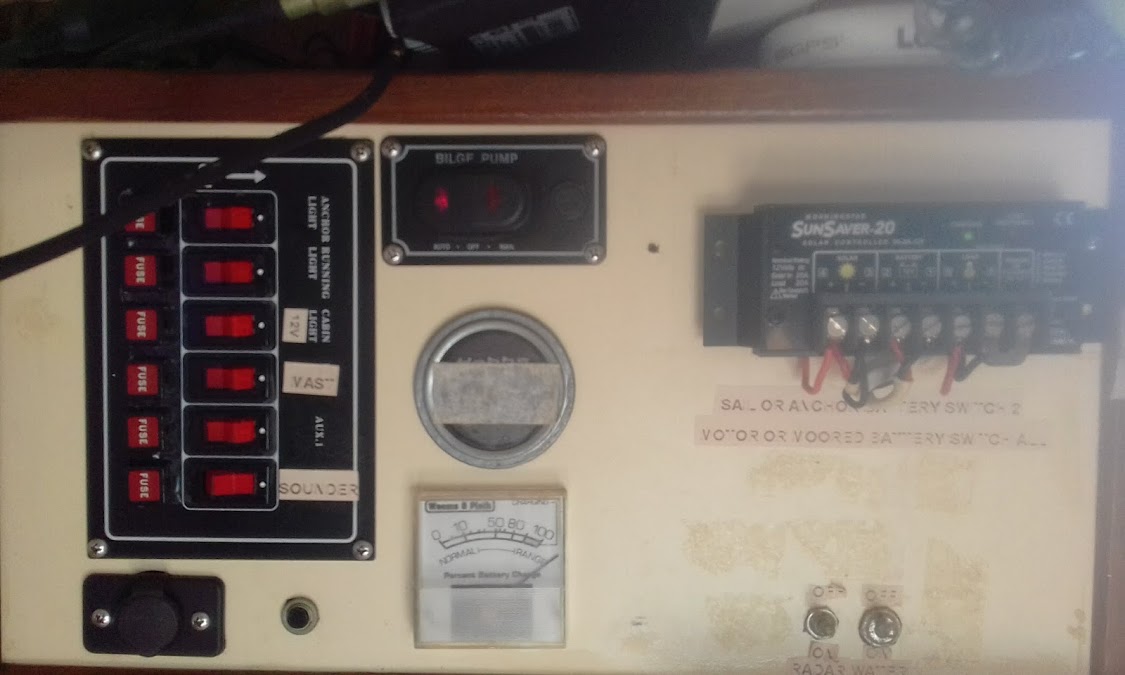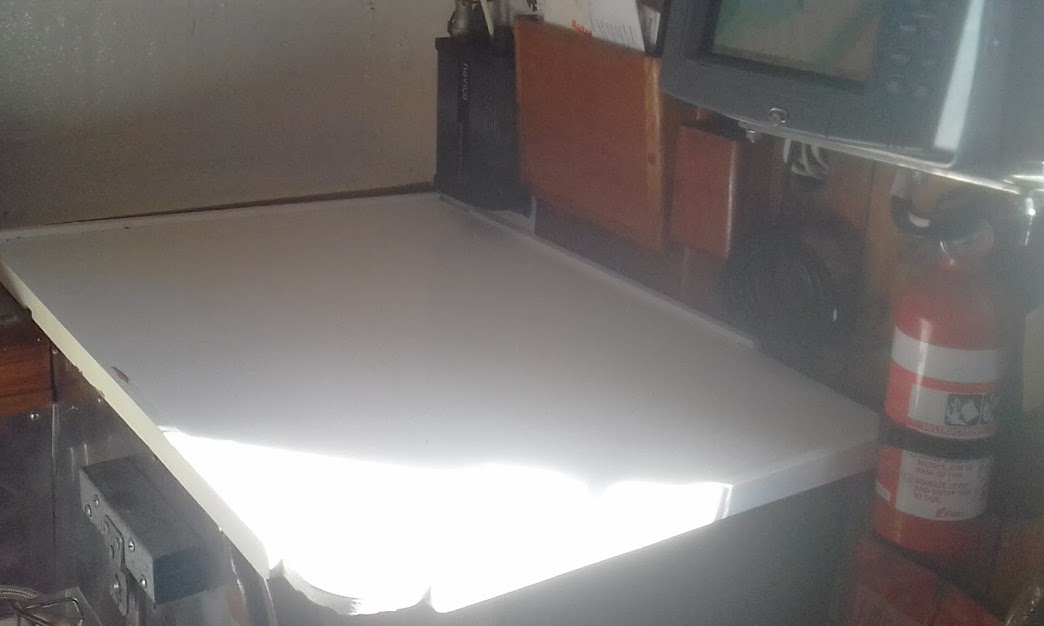 Rule 500 electric submersible keel bilge pump with automatic float switch and manual over ride.
Manual Henderson bilge pump in the cockpit.
Stainless steel pulpit, pushpit, stanchions with 2 runs of stainless steel wire.
Charcoal BBQ.
Basic safety equipment, life jackets, fire blanket, life buoy ring, v sheet, fire extinguishers (require inspection), flares (expired).
Boat hook, lines, fenders, fuel level dip stick, assorted engine spares.
Maintenance
2007 New 27hp 3 cylinder Yanmar 3YM30 Diesel installed, current hours ~650h.
2009 Deck upgraded with 12mm Beach laid on ply and solid wood deck beams.
2012 Transom / Backstay chainplate grounding by
Custom Boat Builders
.
2013 Twin burner gas gimbled stove with griller Lido Junior M professional gas installation by
Active Gas Services
2015 Fridge control unit replaced.
2015 Galley bench top replaced, cabin internal painted (acrylic and varnish).
2015 Cabin port trim timber repairs undertaken and cabin repainted with non slip roof.
2015 Winches and windlass serviced.
2016 Additional 2 x 40 watt solar panels installed bringing total solar panels to 160 watts (4 x 40w).
2016 New Bilge float switch
2016 Hull professionally inspected and fibreglass restoration and repair works undertaken by
Ashby Boatbuilders
.
2016 November fully anti fouled, including prop speed. All anodes checked by
Ashby Boatbuilders
.
2016 Stern gland packing replaced, galley sea cock replaced by
Ashby Boatbuilders
.
2016 Engine serviced, all fuel filters replaced, air filter replaced by by
Sunshine Coast Marine Repairs
.
Inventory - Westerly Belle
Battened Mail Sail
Lazy Jacks
Boom cover (worn)
Hanked Genoa
Hanked Jib
Storm Jib
Head Sail Bag
2 x
Lewmar
40 2 Speed Deck winches
2 Maxwell 20 2 Speed Deck winches
2 x
Lewmar
8 Mast winches
2 Winch handles
Winch covers
Tiller steering extension Ronstan X10
Tiller Auto helm Navico TP100
27 hp Yanmar 2007 3 cylinder
3YM30 Diesel
current hours ~650h
2 x 60 litre aluminium fuel tanks
10 litre Steel header fuel tank
3 fixed blade brass propeller
2 x 60 litre fibreglass water tanks
16kg plough anchor
~ 50 metres of galvanised chain
Nilsson V1000
windlass
Windlass cover
2013 Twin burner gas gimbled stove with griller Lido Junior M professional gas installation by
Active Gas Services
~60 litre 12 volt Danfoss Fridge / Freezer
Stainless Steel Sink with water pressure pump
Extendable dining table, convertible to a double berth
Upholstered lounge with cushions
Cabin carpet
Full insect screening on ports, skylight, hatch and entrance
Forward berth 12v fan
Cockpit dodger
Free standing removable cockpit table
Cockpit all weather carpet
Raised stern bench seating
Custom
Boom Tent
Stainless steel swim ladder
160 watt Solar Panels (4x40w) with solar regulator
Sunsaver 20 PV Charge Controller
55 amp alternator
1 x 12 volt 120 amp hour Sealed AGM Deep Cycle House Battery (LPC12), capacity for an additional 120 ah house battery
1 x 12 volt lead acid 720 CCA Start Battery N70ZZ
Navman 7110 VHF radio
Lowrance Global map 7200c
GPS/Plotter
Navico 24 mile radar integrated with plotter
Sunto bulkhead mounted helm compass with back light
Depth Sounder
Auto helm
Instrument covers
Pioneer stereo
2 GME Speakers
Removable chart table
Rule 500 electric submersible keel bilge pump with automatic float switch and manual over ride
Manual Henderson bilge pump in the cockpit
Stainless steel pulpit, pushpit, stanchions with 2 runs of stainless steel wire
Boarding Step
Charcoal BBQ (old)
3 life jackets
1 fire blanket
Life ring
V sheet
Fire extinguishers (require inspection)
Coastal flares (expired)
Safety Grab Bag
Boat hook
Mooring lines
Fenders
Flag halyard
Fuel level dip stick
Assorted engine spares
Rod holder on stern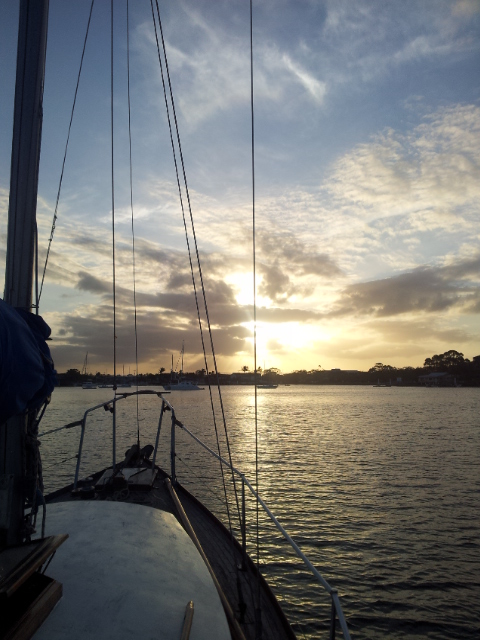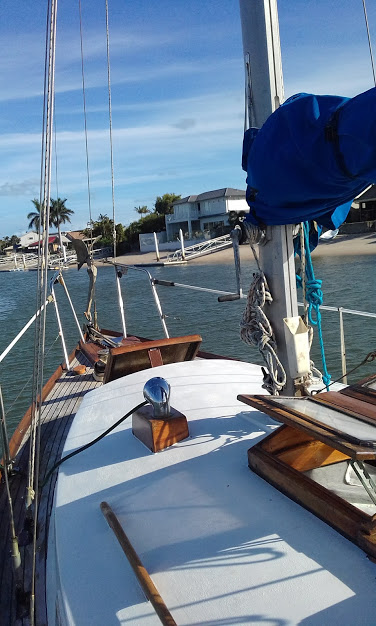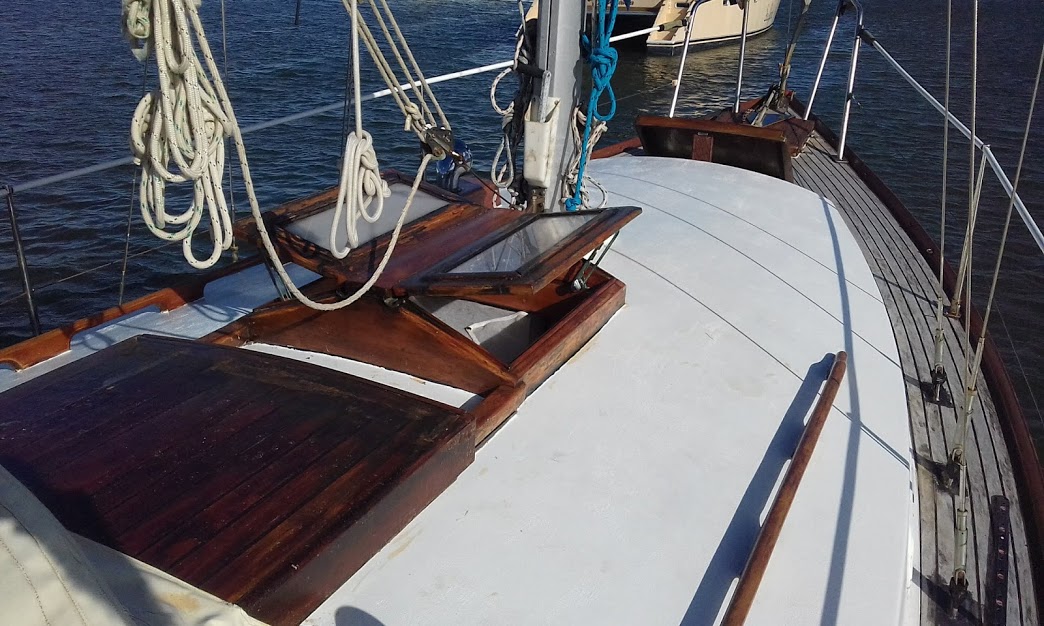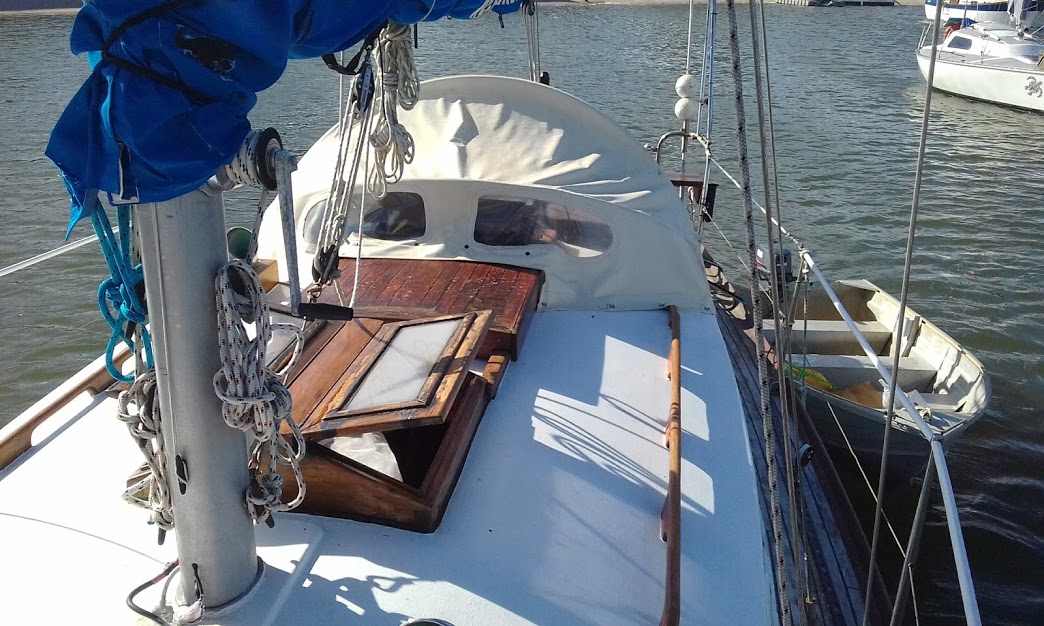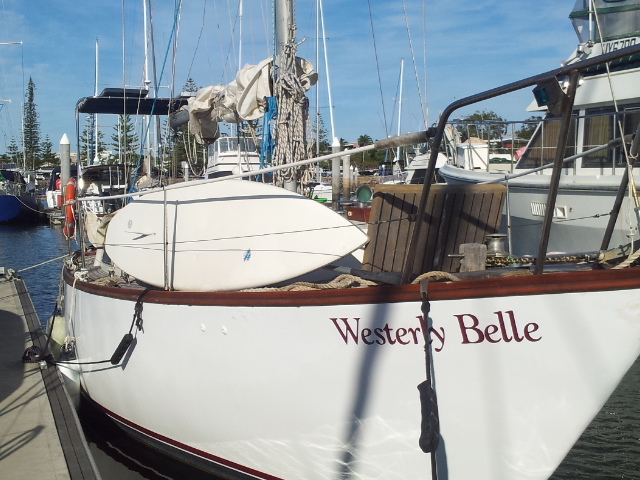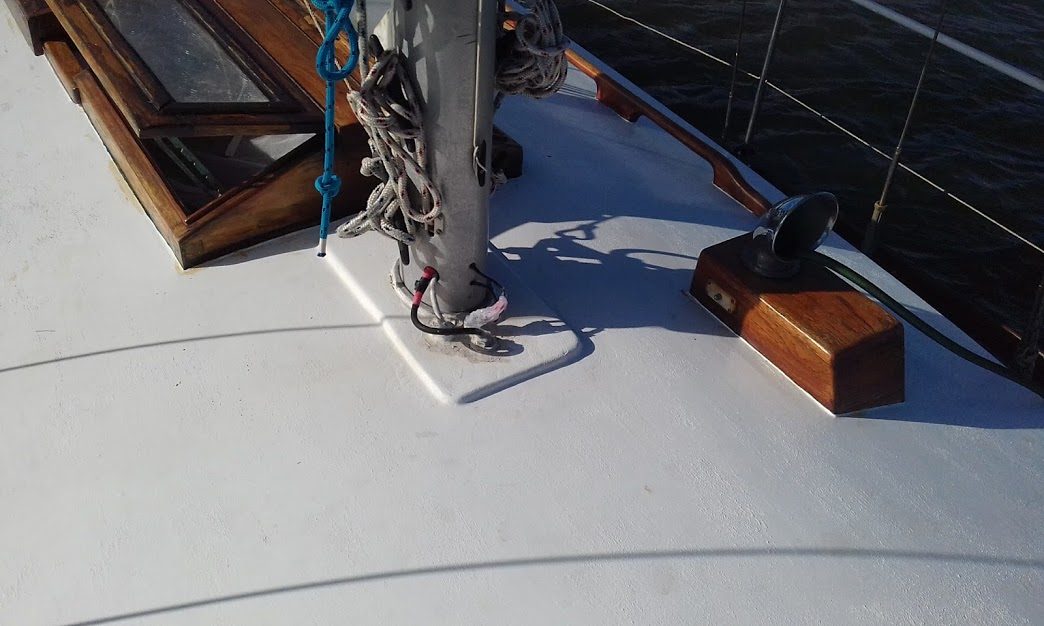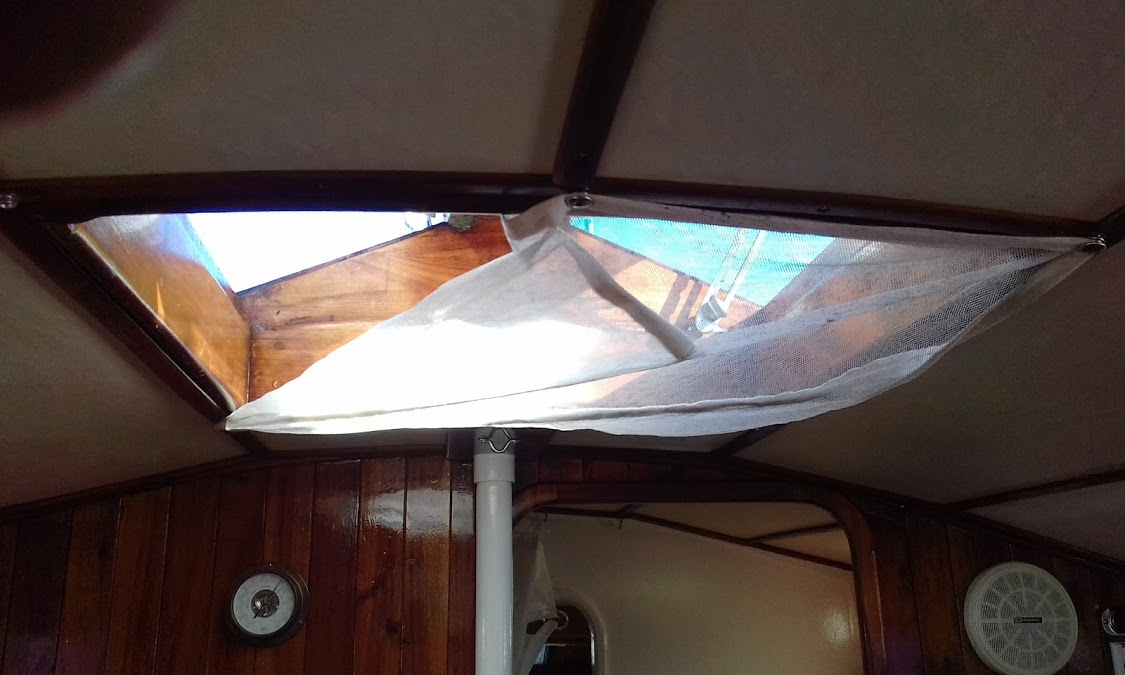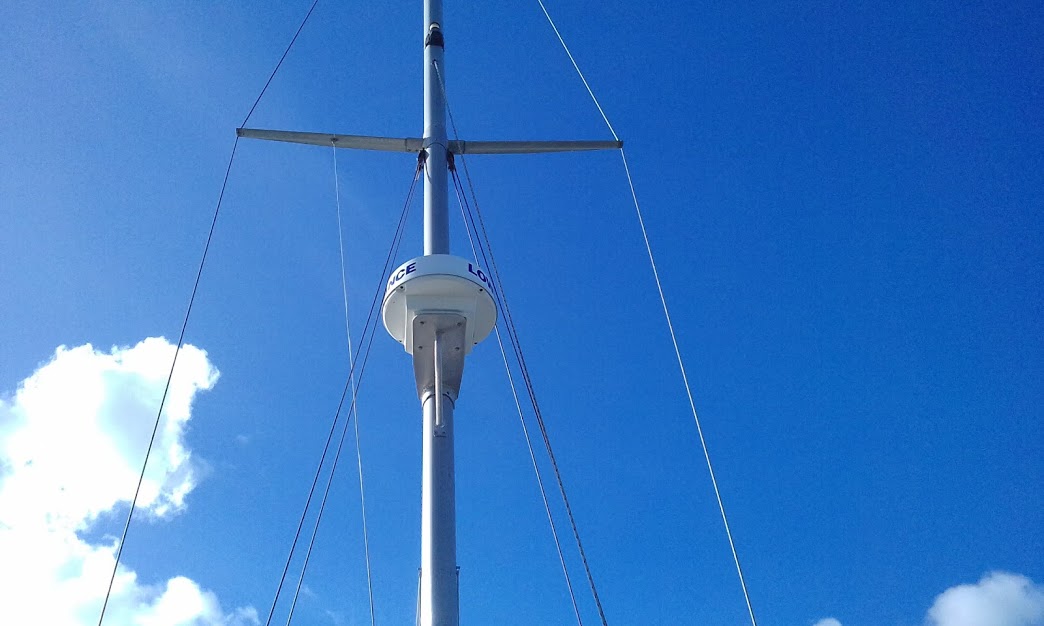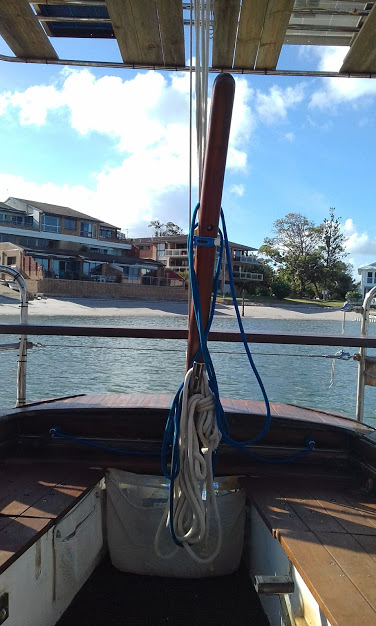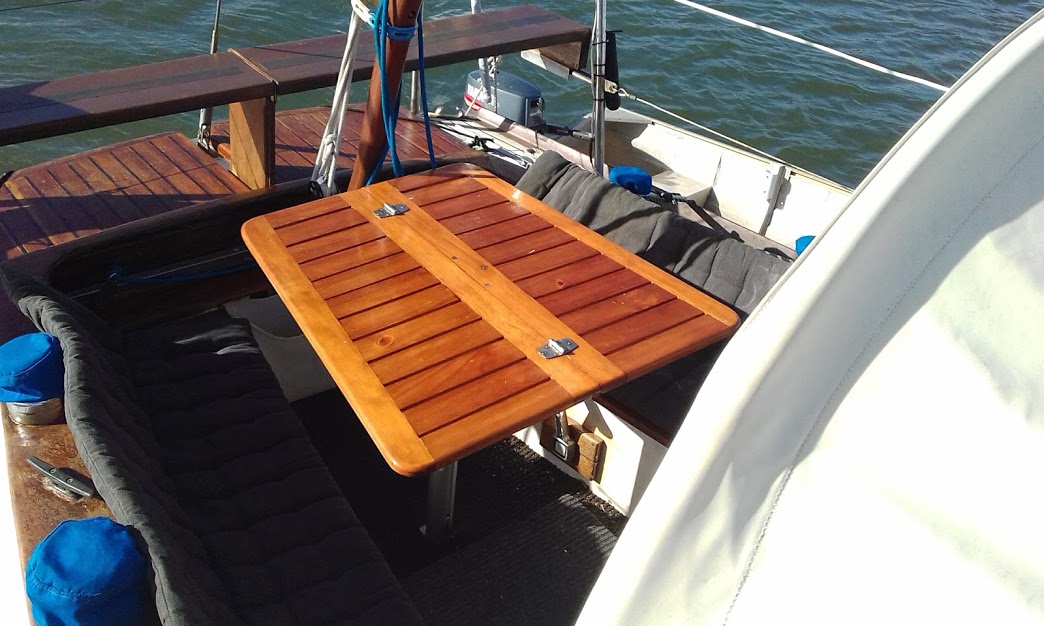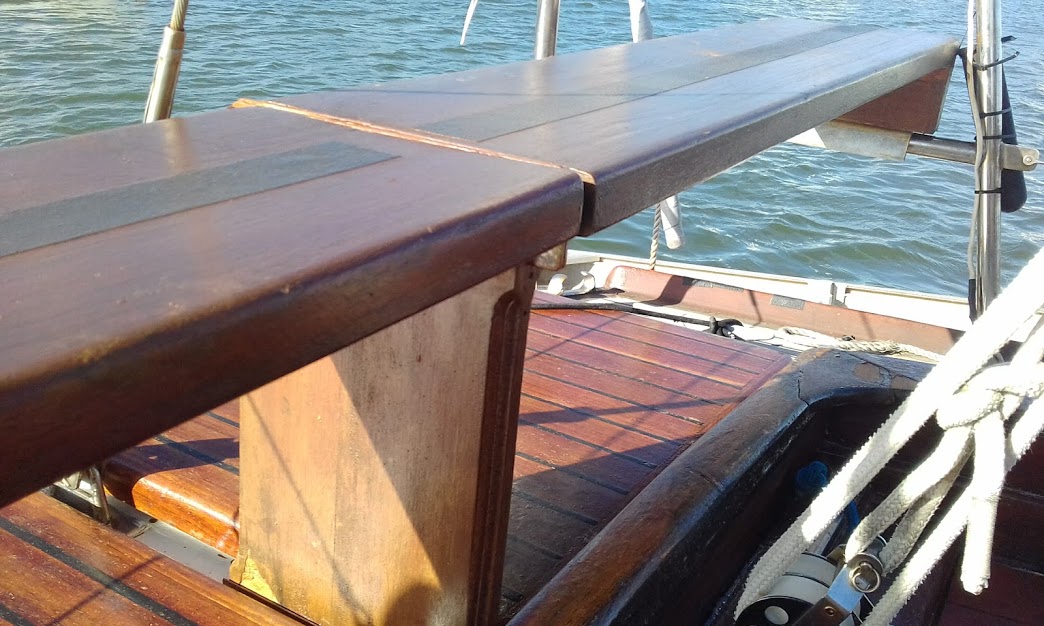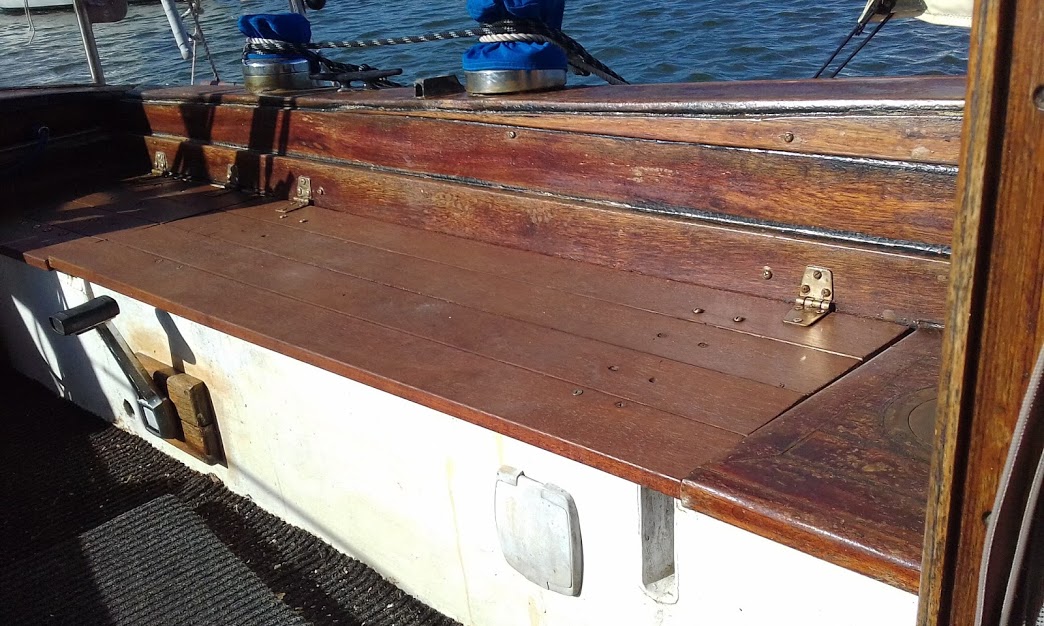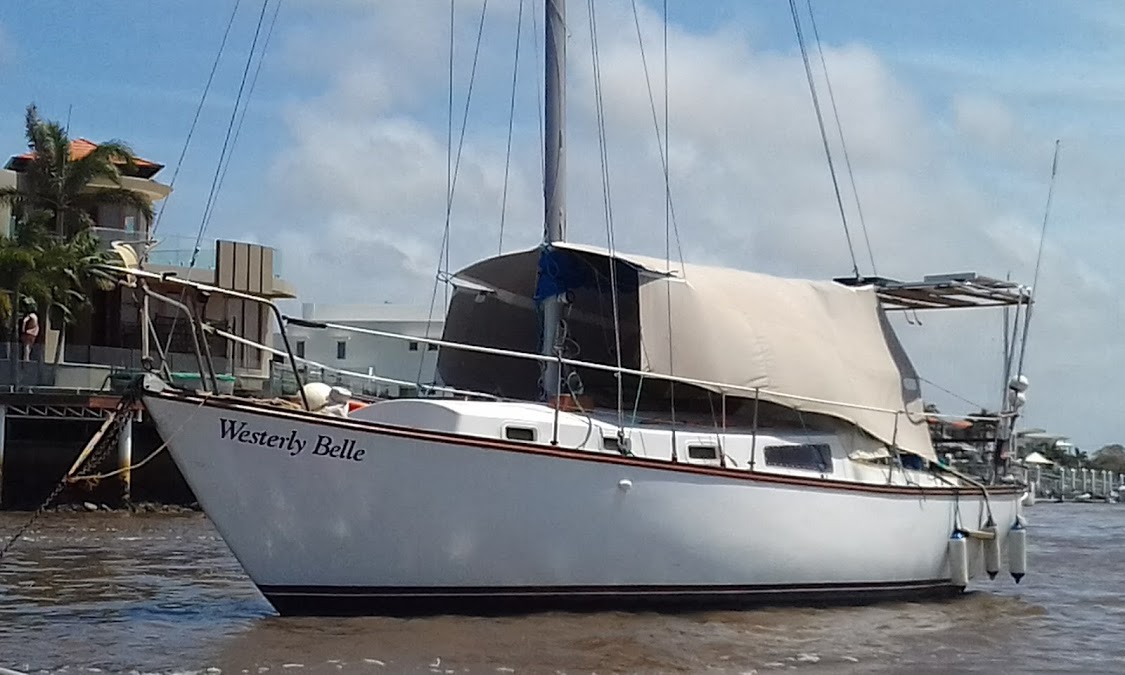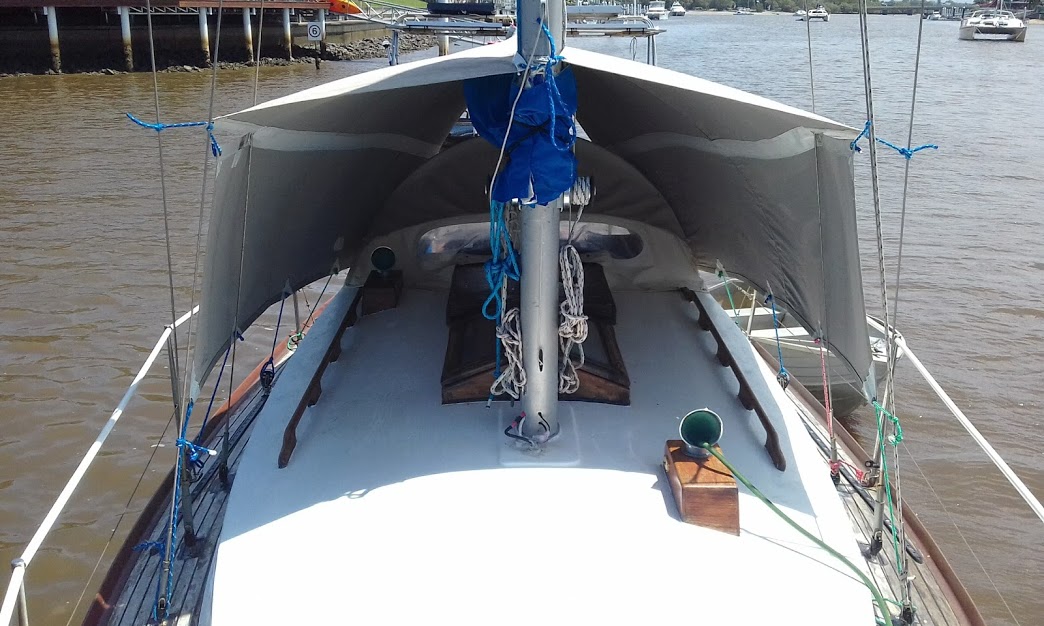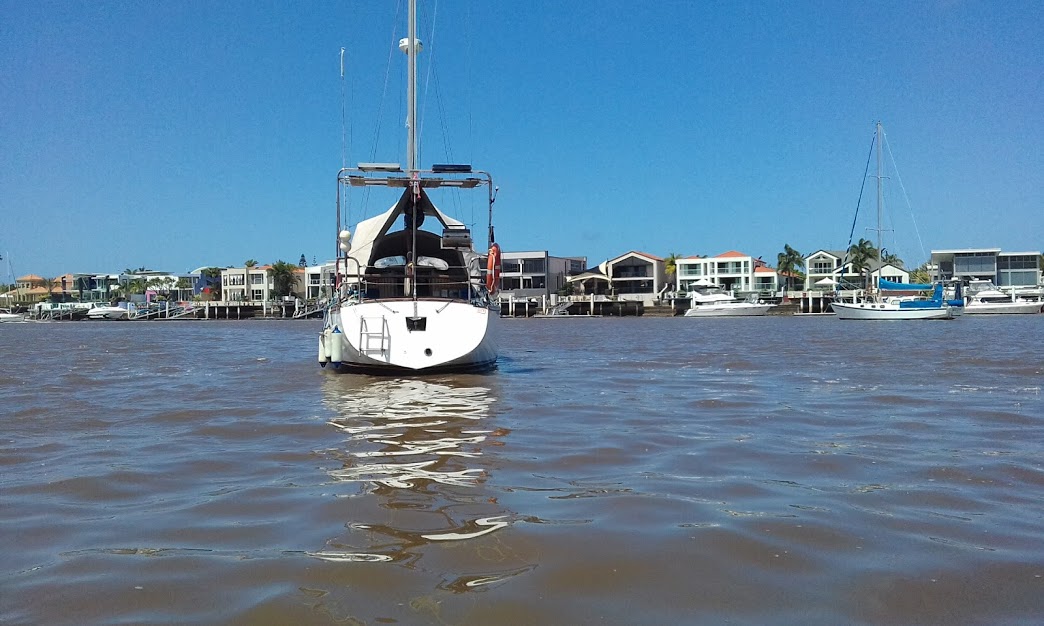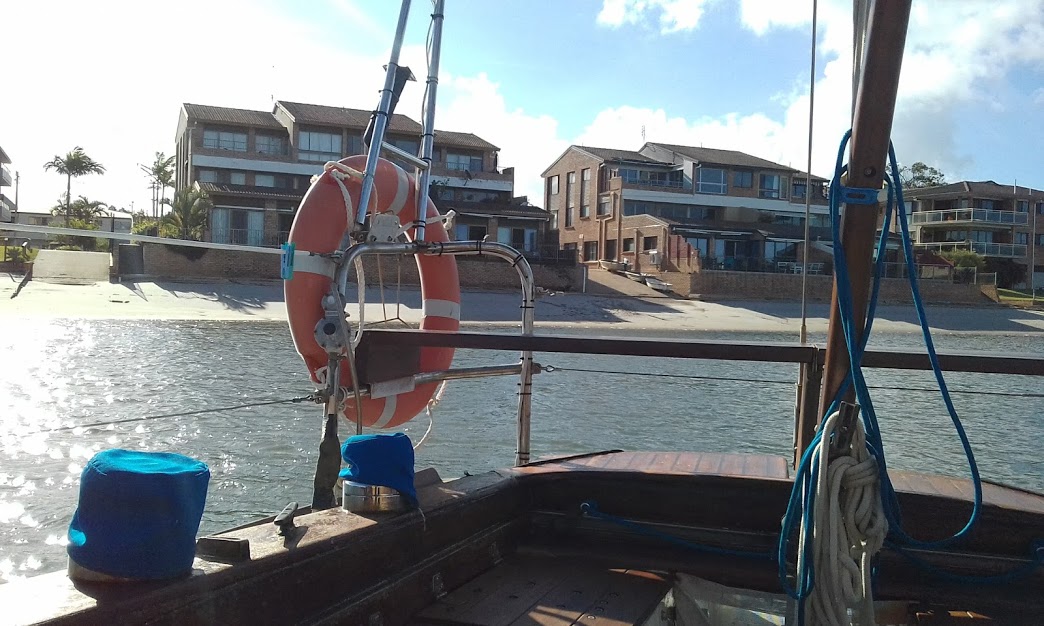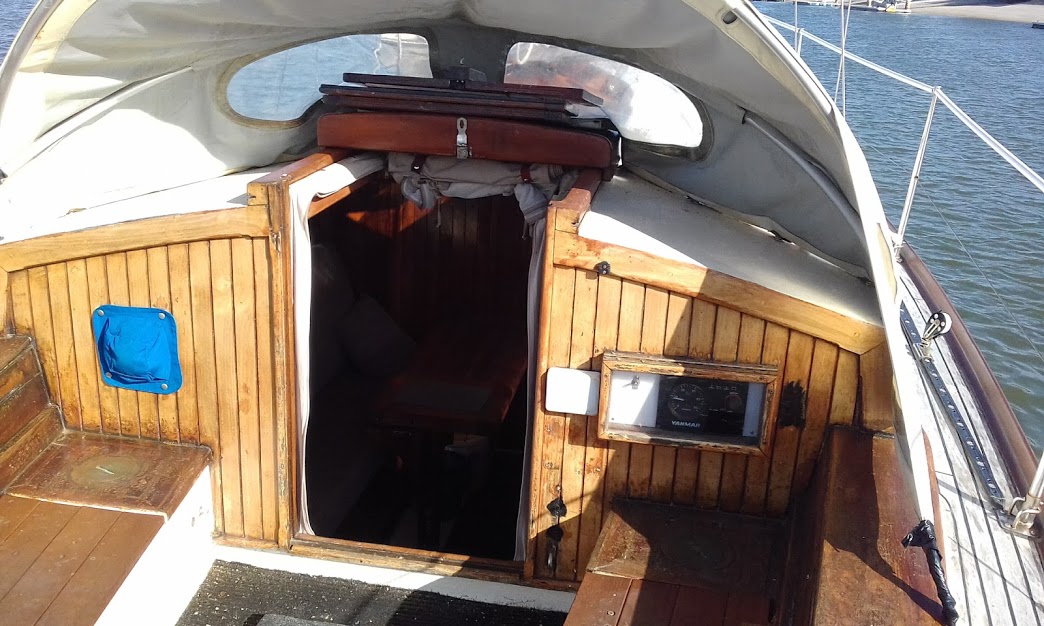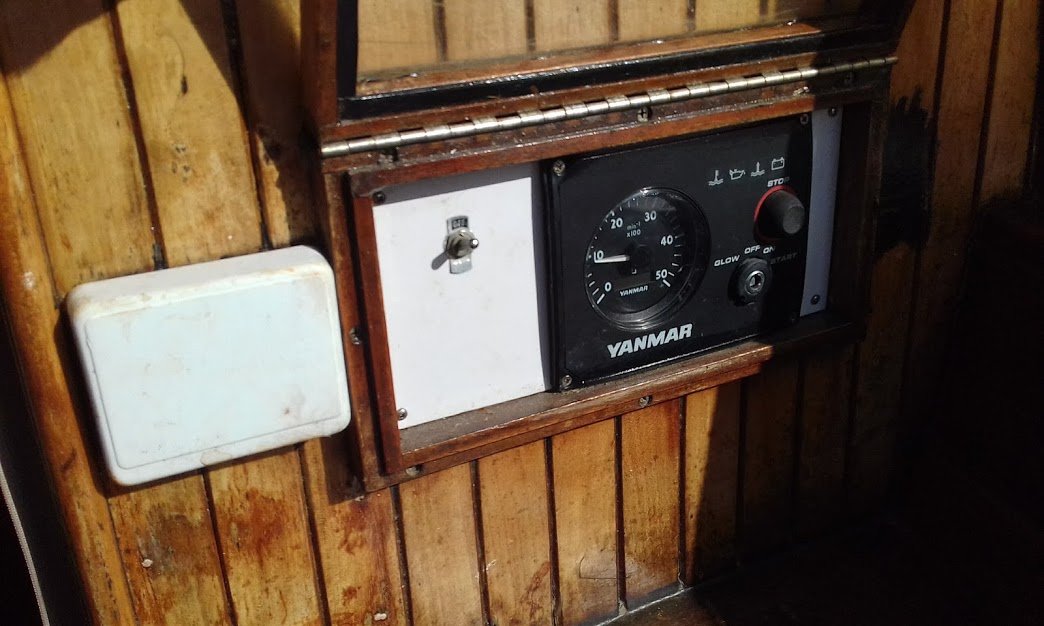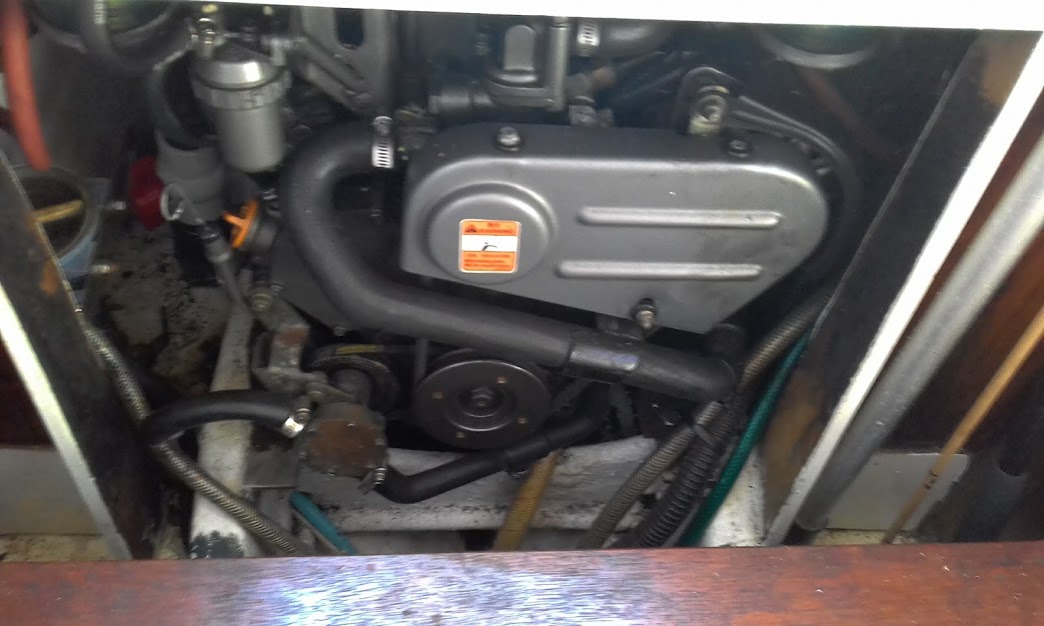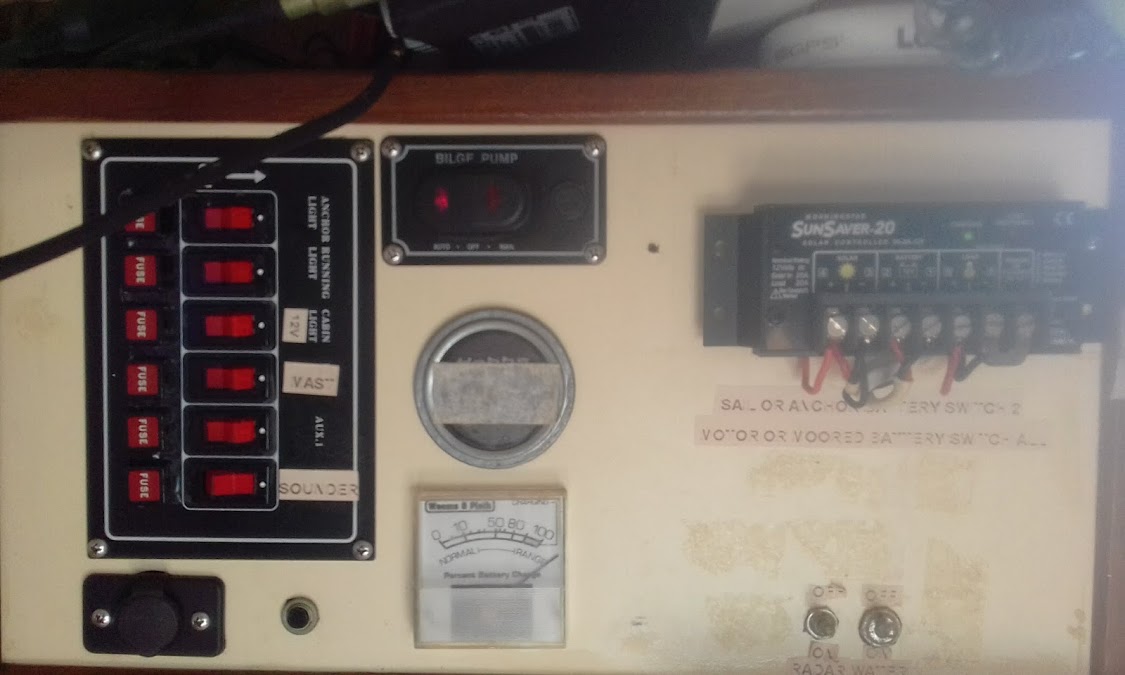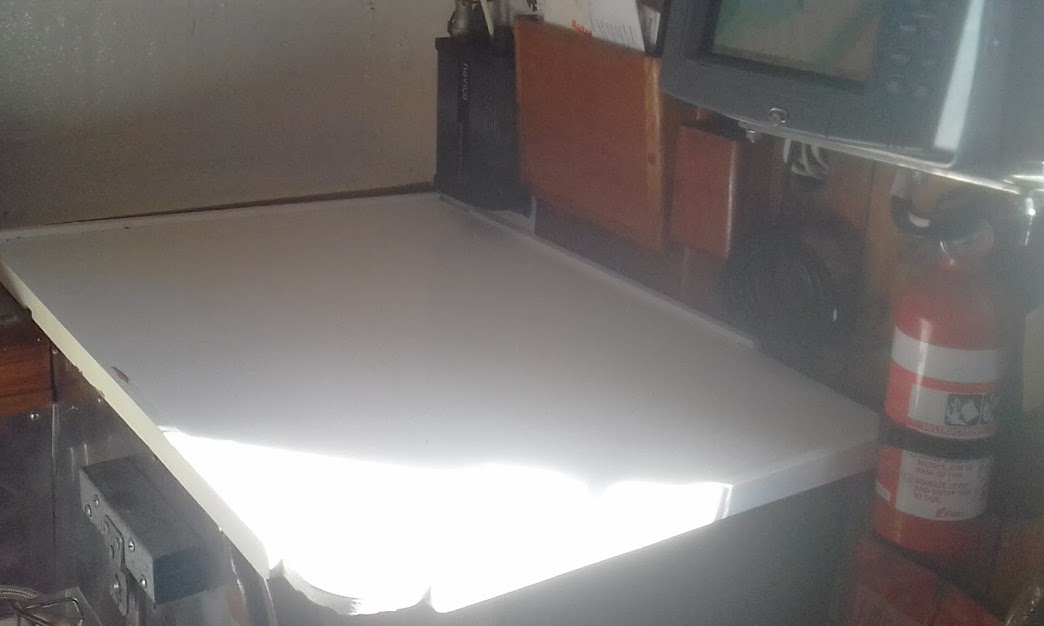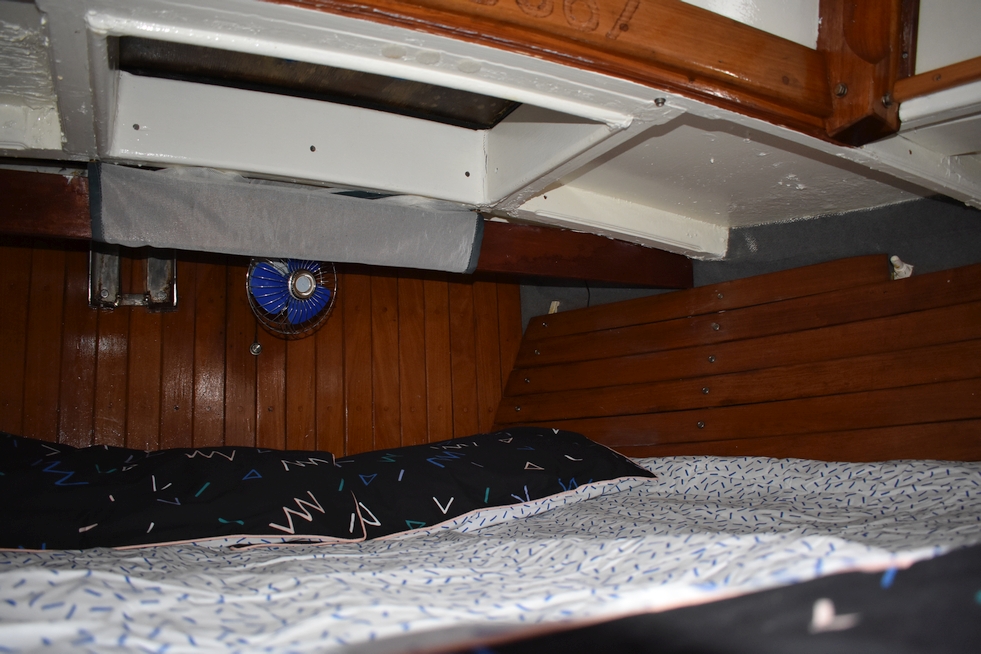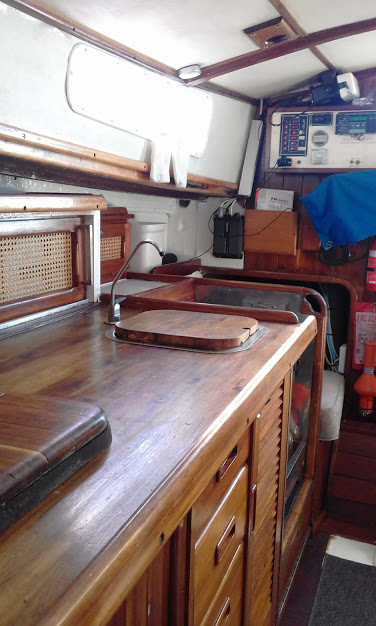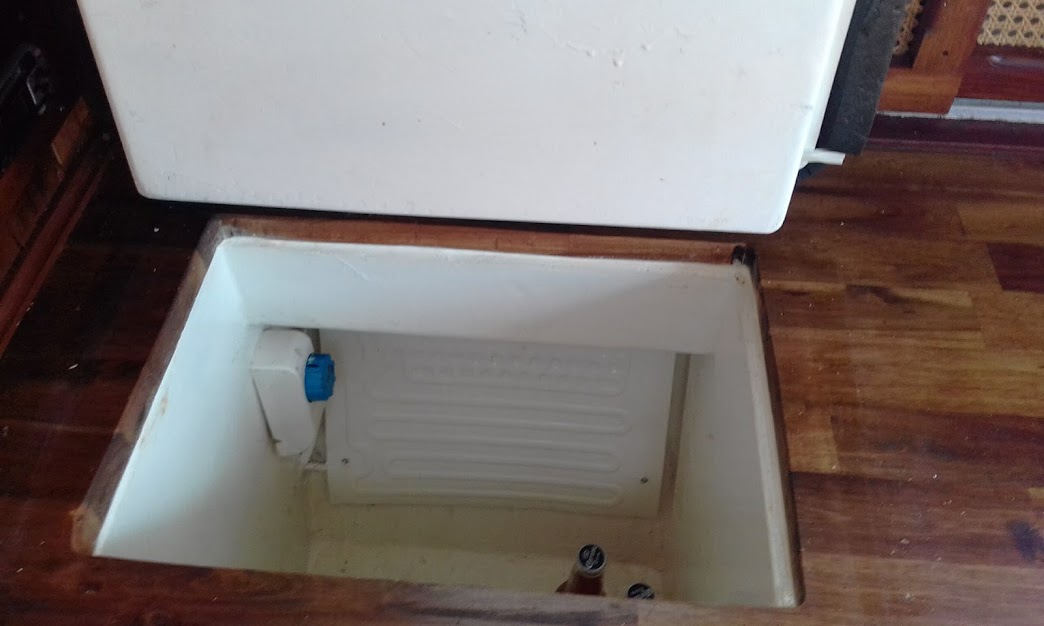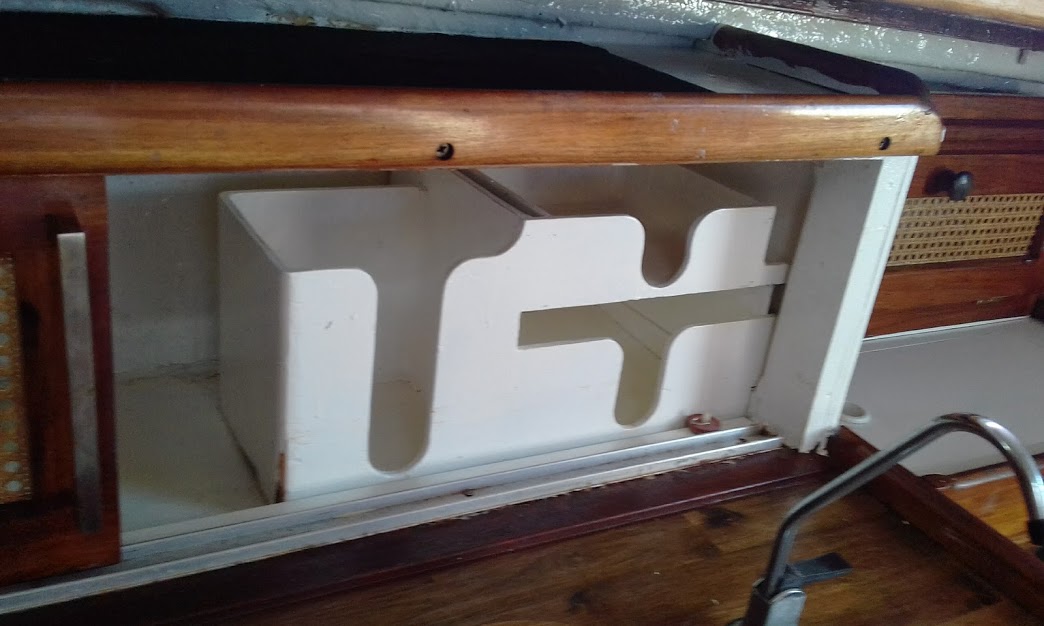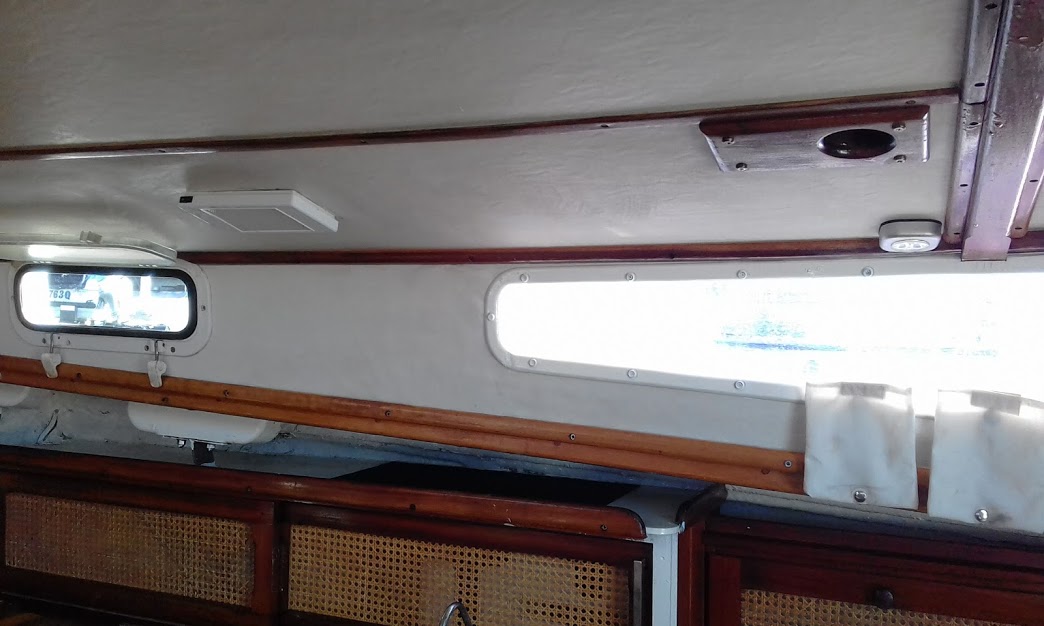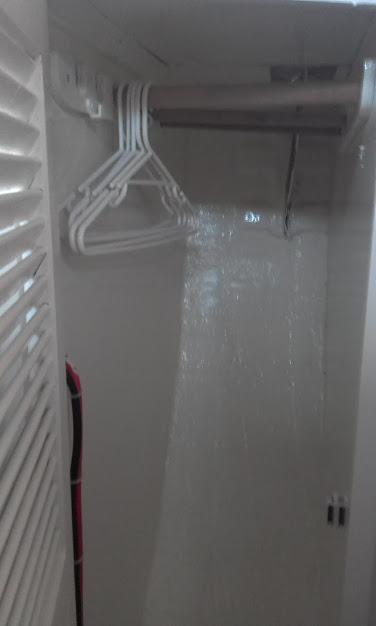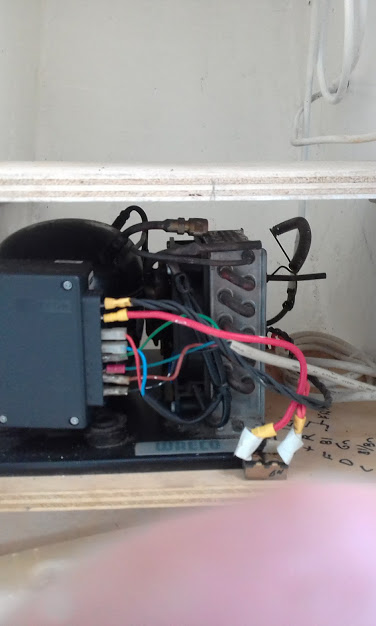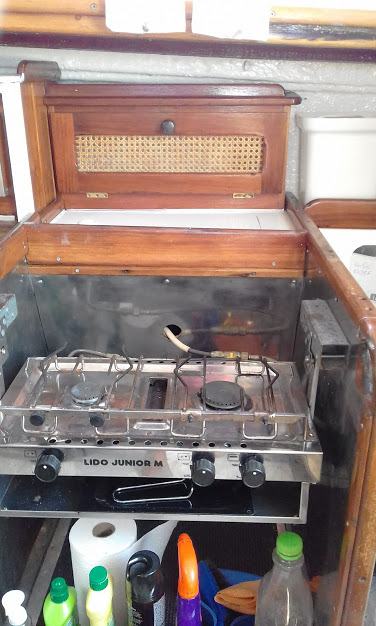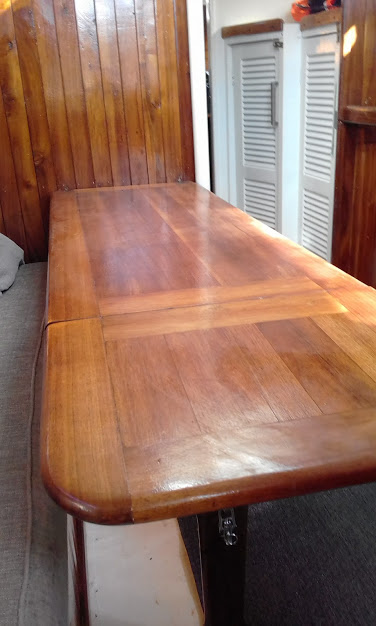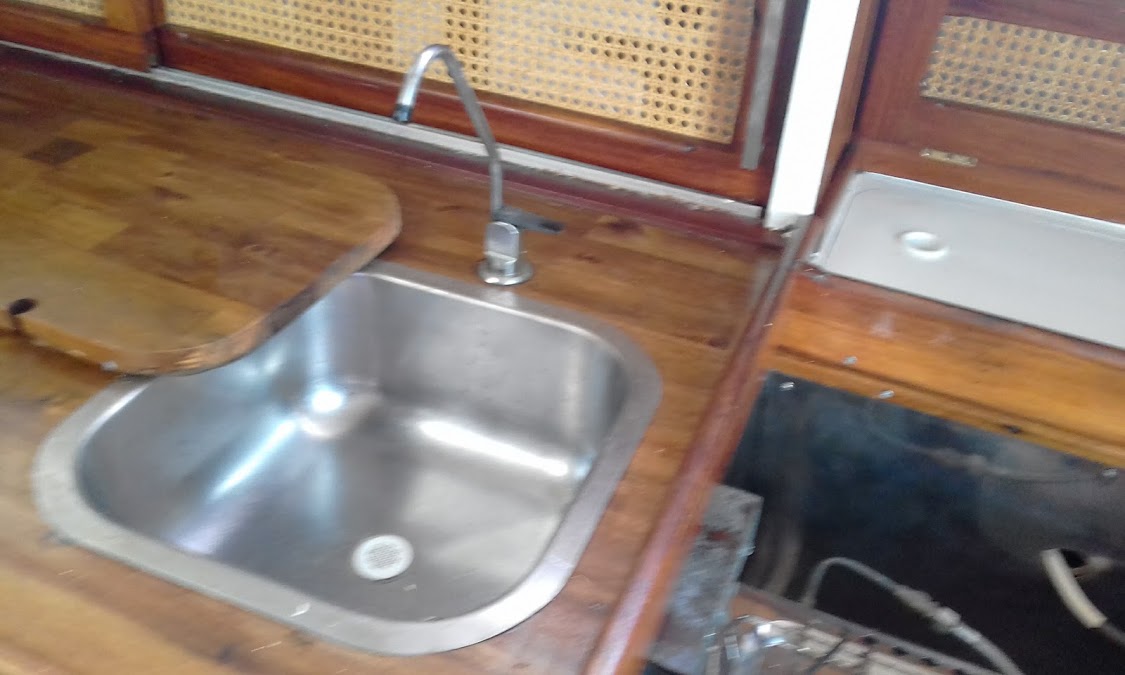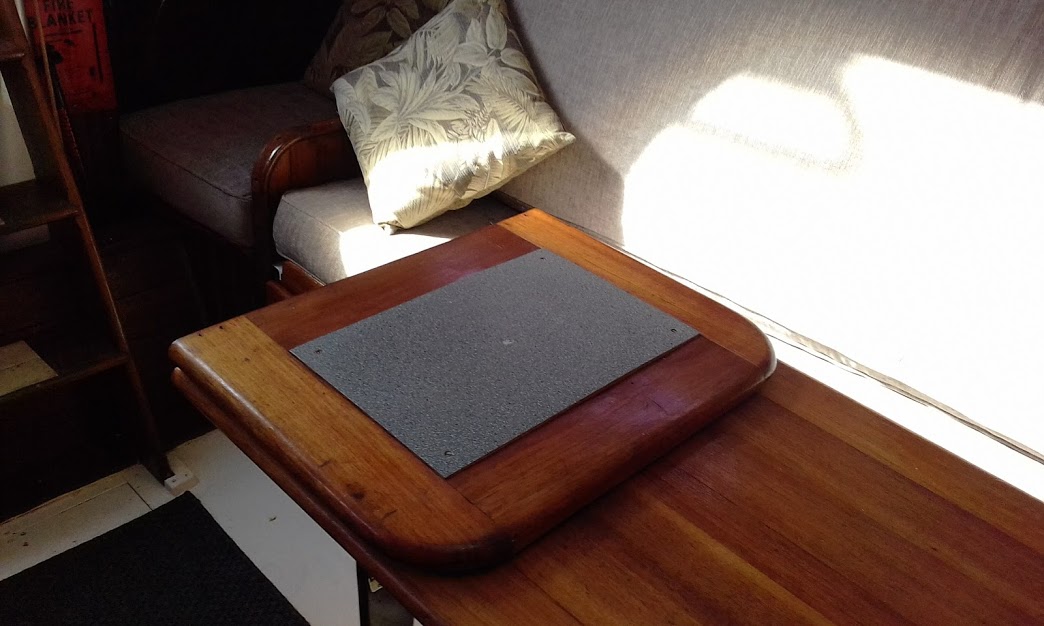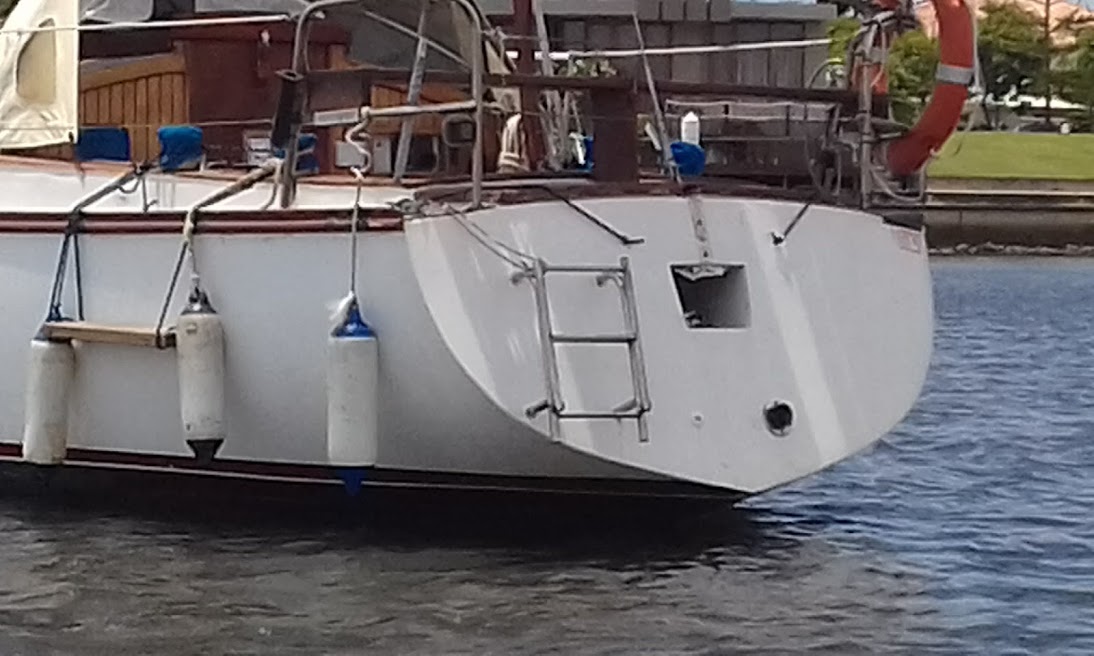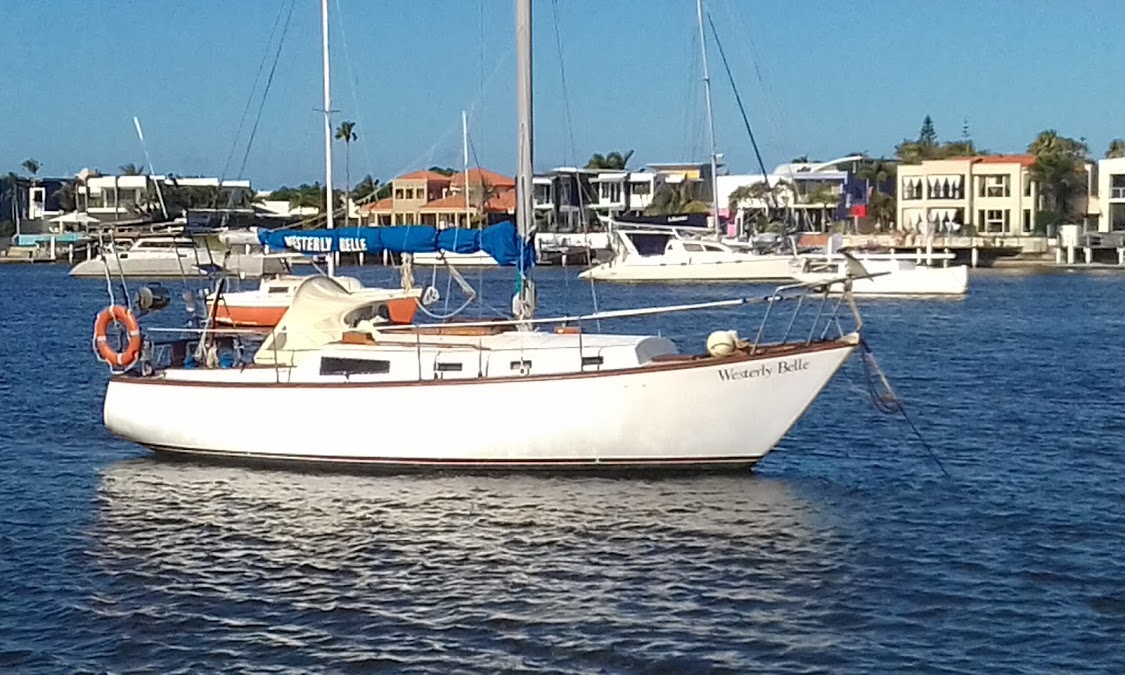 Ownership History
1994 - Malcolm and Beverley Tyrer (original builder and owner)
2011 August 06 - Carolyn Craig
2012 March 27 - Tradd Horne
2015 June 01 - David Morcom